Creating Awareness: Irish Road Safety Week

Monday 3rd October marked the beginning of Irish Road Safety Week. We were delighted to welcome Ms Louise Mc Geever (Road Safety Promotion Officer), Patrick Mc Glynn (JLO) and Garda Brenda Healy (Community Policing Officer) to the school to raise awareness about this important topic. Ms K Mc Granaghan facilitated the talks and would like to thank all of them for giving their time and for being so creative and informative with their presentations.
The awareness week included talks In CSPE, our ASD classes and in Social Education (LCA Year 1 and Year 2). It was also the primary theme of our First and Second years assembly which highlighted the importance of road safety for all users. Students engaged in various activities and took away some valuable learning from the interesting presentations they received.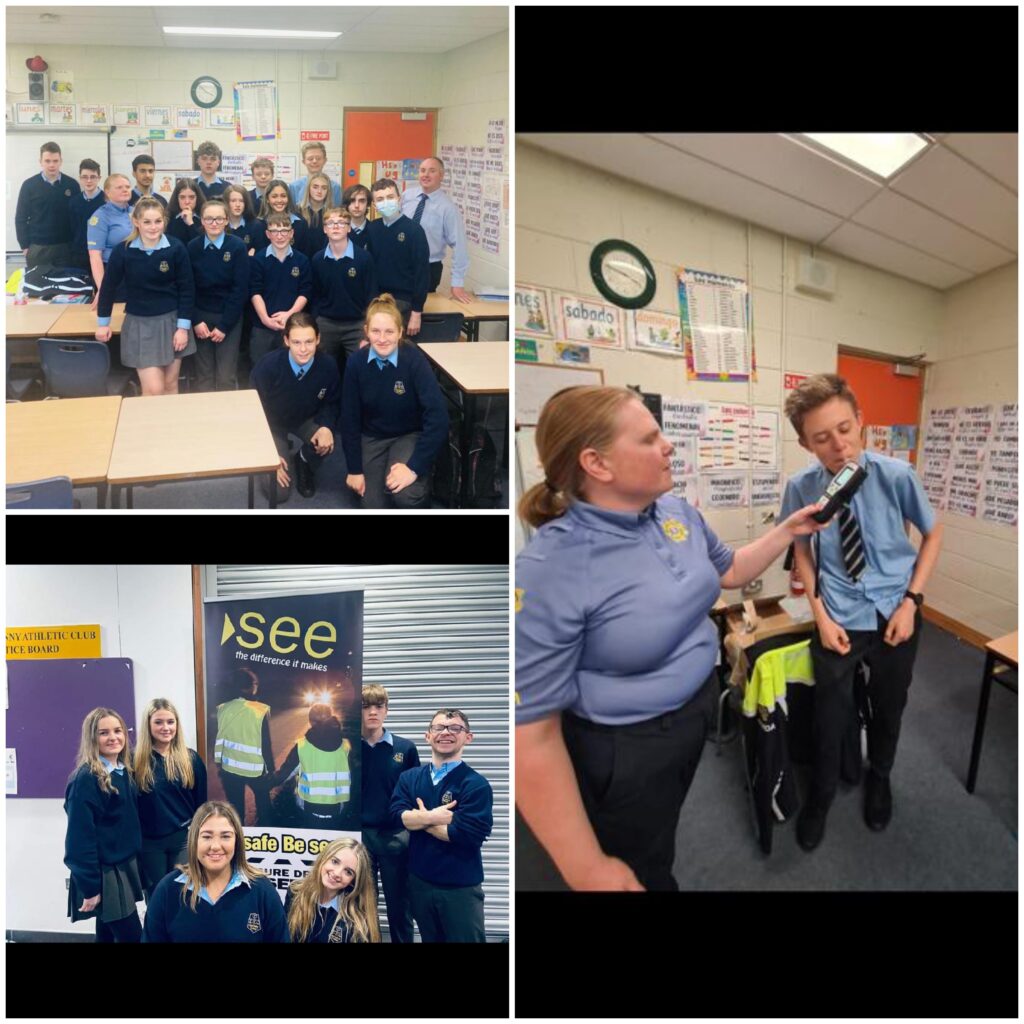 Also our senior students visited the Aura Leisure Centre, Letterkenny for the Annual RSA Roadshow where they learnt about the consequences of poor driving behaviour on our roads. The show provides a platform for young people to encourage them to be positive and responsible future drivers.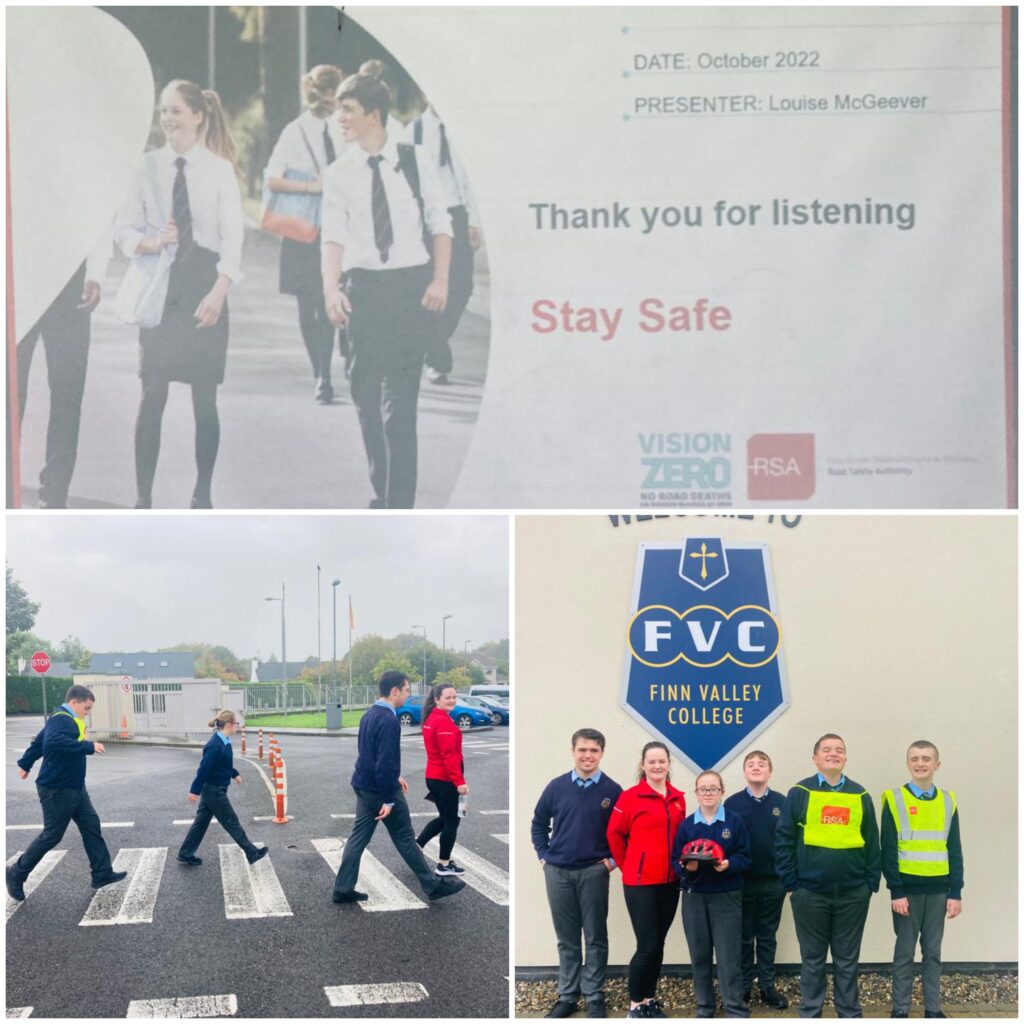 Thanks to all staff who supported this week in our schools and in particular Ms Mc Granaghan for promoting awareness of this issue.