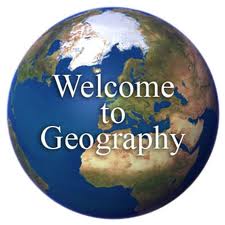 Click here to visit our very own Geography Website.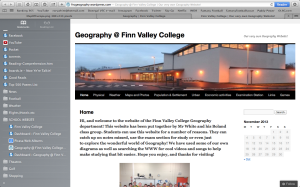 Watch the video below of our students enjoying a variety of learning activities that builds on their knowledge and experience of Geography at both Junior Cycle and Leaving Cert.
November Update: Congratulations to all winners of our 1st Year Geography project. Thanks to Ms Mc Kean and Miss Ní Domhnaill for organising this for their classes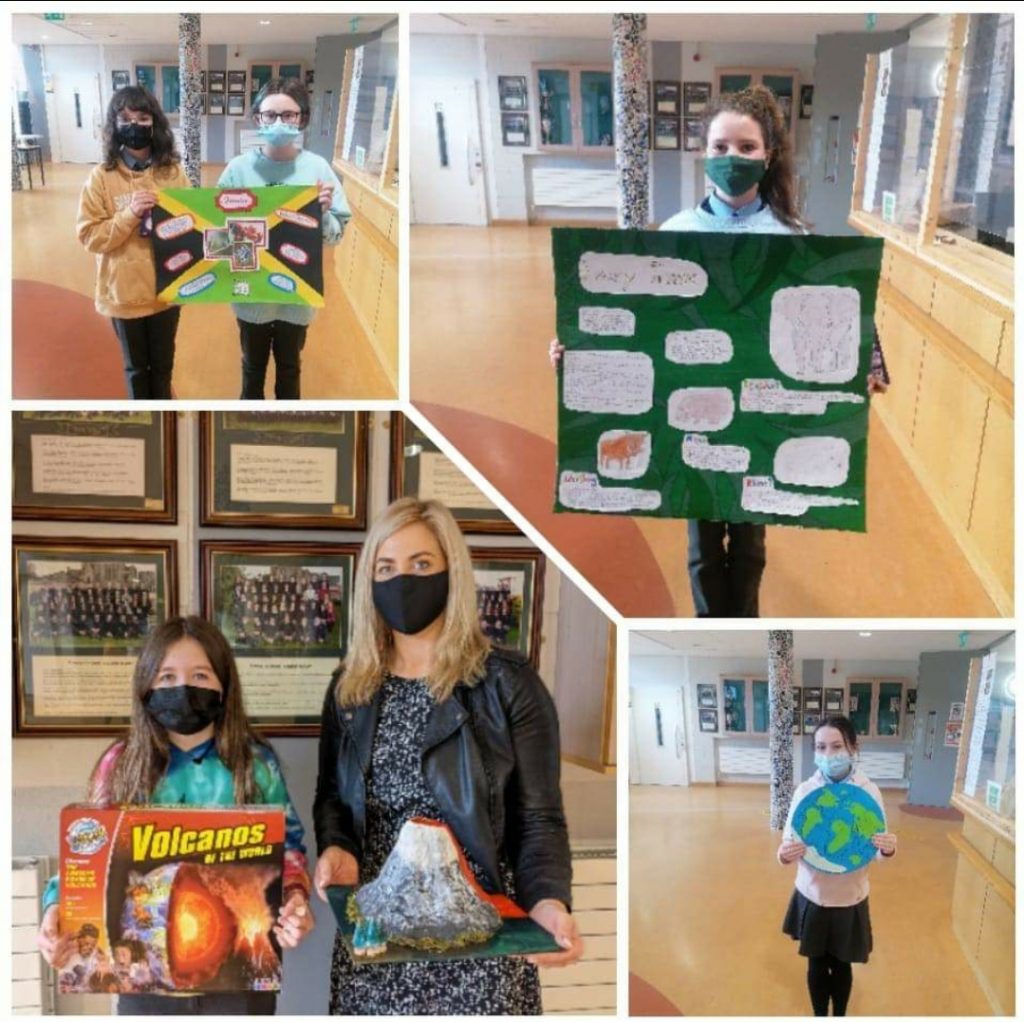 First year students had fun researching and presenting their findings on their project "Features of the Burren and the Social, Environmental and Economical Impacts". In the picture below you will see their colourful and fact filled project which they have proudly displayed in Room 7. Well done to Mrs Mc Kean and the class for a great piece of investigation.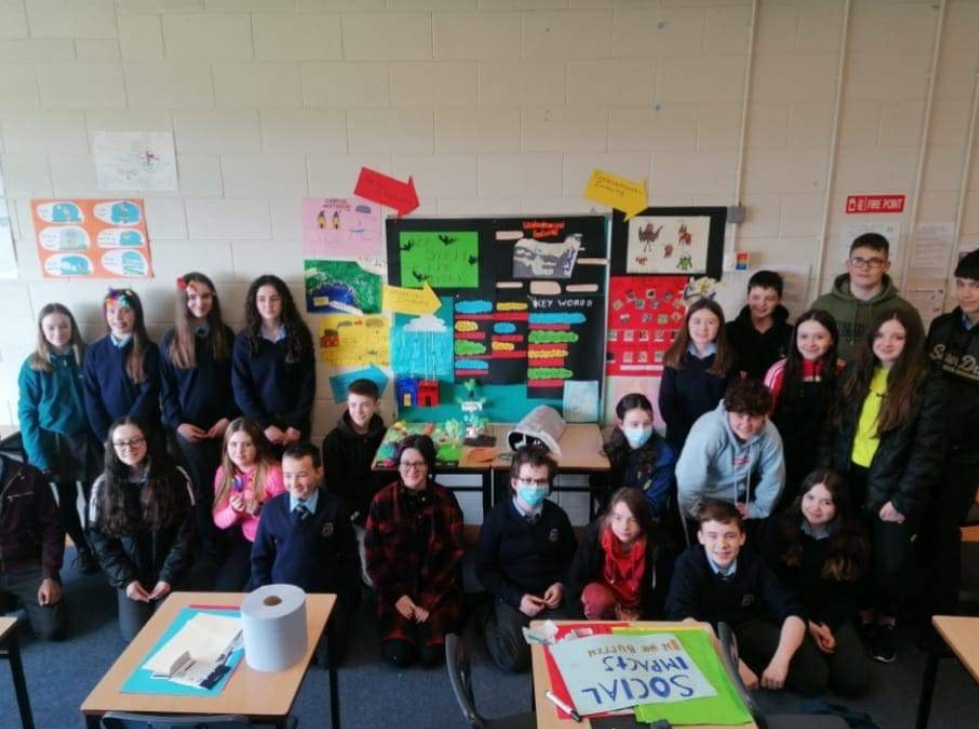 Our 4th Year Students had fun on their recent fieldtrip where they prepared for their upcoming LC Geography coursework. Thanks to Mrs Mc Kean and Ms Butler for facilitating the trip which was very interesting exploring the role played by geomorphic processes on the formation of one landform in a fluvial or coastal or glacial environment.
Please see below some important information in relation to Geography:
Junior Cycle Geography Fact Sheet – A short information sheet on Junior Cycle Geography for parents and guardians.
Junior Cycle Geography Specification – A detailed breakdown of the full Junior Cycle Geography syllabus.