The ICT short course will provide you with skills needed to use technology confidently and show you how ICT can be used in the wider world.
What will I learn in ICT?
How to create and store files and folders on cloud based platforms (Google Drive) and share these with others securely

How to use Word Processing tools to create and enhance documents

How to use Spreadsheet tools to display information and make decisions based on differing criteria

How to use Slideshow tools to communicate information to others

How to use email and shared documents to communicate and work together on projects and use Google Classroom as a learning tool

How to create games using coding blocks and create a basic webpage
How will I learn in ICT?
Activities you will undertake in ICT class include:
Work on shared documents with classmates to create displays and slideshows

Create a basic game using Scratch coding blocks

Undertake research of a topic and present your recommendations to the class in groups

Communicate with classmates electronically in order to make decisions
You will also get the opportunity to take part in initiatives like Code Week EU and the Bebras Challenge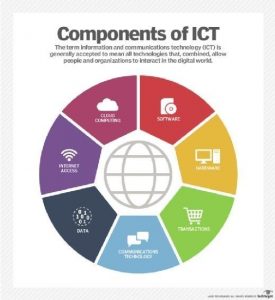 How will ICT be useful to me in other subjects/in school?
The skills developed in ICT can be used in all subjects in school. You will learn how to research, analyse, present and evaluate work, all skills which will be useful in completing CBAs in second and third year as well as help you complete projects assigned in other classes e.g. history projects, art research, charts in maths, calculations in business, costings in practical subjects like Home Economics and Woodwork.