Art Trip to the Glebe Gallery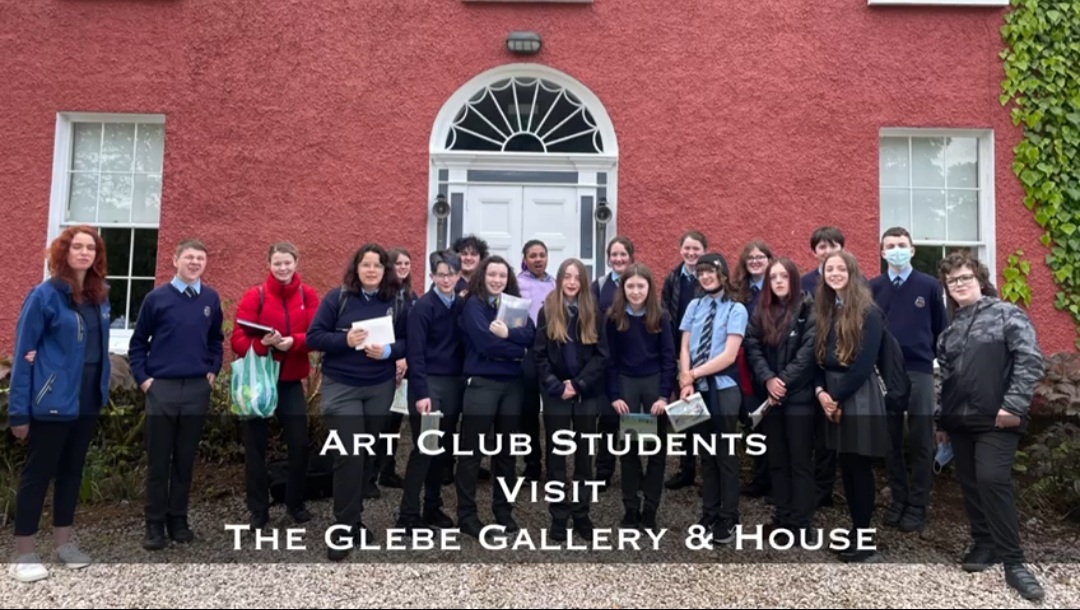 On Monday 16th May our Lunchtime Art Club students and their teacher Ms Molloy visited the Glebe Gallery and House in Churchill.
Below is a short article written by 2nd Year student Leanne Mc Brearty detailing how she enjoyed the day…..
" Today we got to visit the Glebe Gallery which was full of beautiful art pieces including still lifes, portraits and scenery. The first part of the visit started with a guided tour of Derek Hill's Art Collection. I enjoyed the tour and the kitchen was by far my favourite room as it had art on the plates and lots of pottery.
Moving outside our next visit was to explore the beautiful gardens filled with amazing trees, a lake, beautiful flowers and lush green grass. Everything was real and nothing looked fake. I love outdoors and a have a passion for Art so I had many mixed emotions from excitement, calmness, happiness and contentment. I just loved this place and I would give it 10/10 as a place to visit…….It is paradise for a paintbrush!!!"
Below is a short video made by Mrs Molloy showing the wonderful display of art and our students enjoying the trip.