Opening dates for school year September 2020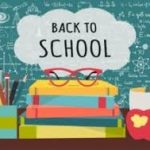 We at Finn Valley College are looking forward to welcoming all our students back to school.
Please see below the opening dates for all year groups for the forthcoming year.
Tuesday 1st September  – 1st Years begin school
Wednesday 2nd September – 1st Years attend school
Thursday 3rd September – 1st Years attend school
Friday 4th September  – 3rd, 5th Years and LCA 1 return to school. 1st years remain at home
Monday 7th September – 2nd, 4th Years and LCA 2 return to school. All other year groups remain at home
Tuesday 8th September – All year groups return to school.