2023 Prizegiving Ceremony at FVC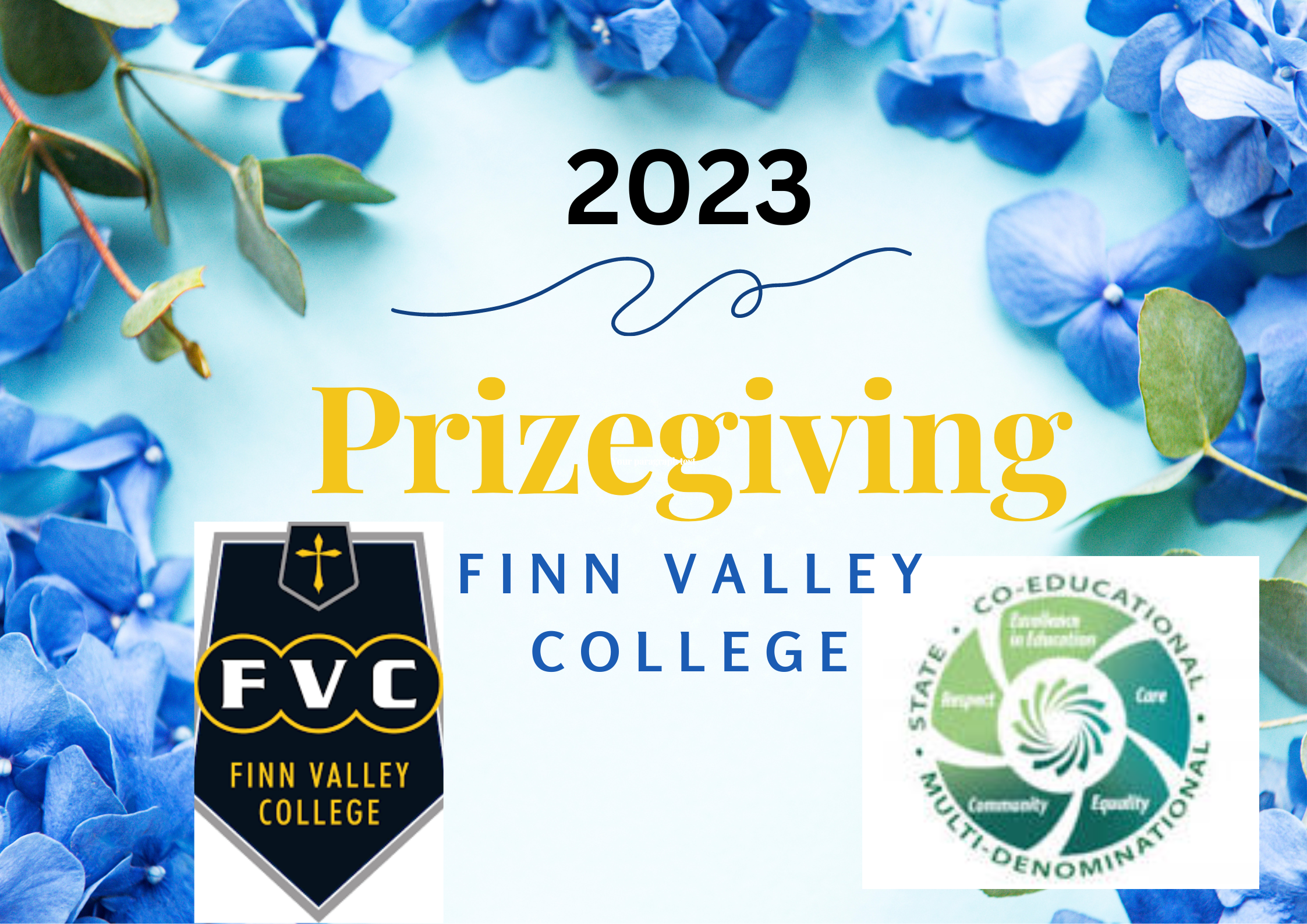 Thursday May 25th marked a special date in the end of year school calendar. The afternoon was dedicated to awarding our students for their successes and achievements over the past year.
The Hall was decorated beautifully to welcome all our students, special guest Mr Conal Gallen and representatives from the Board of Management, Parents Association and Student Council. There was a buzz of excitement as MC, Ms Murray welcomed everyone to the ceremony.
Mr Conal Gallen was given a warm welcome when he addressed the audience. He spoke of the importance of school in learning lessons that will prepare one for life.
"If you can see it and believe it, then you can achieve it", was the key message of his inspiring speech to students. He encouraged everyone to go for it and reminded everyone not to be afraid of failing. He used some jokes to teach the important morale that "often the more failures you have… the closer you are to success".
Mr Thompson, thanked Mr Conal Gallen for taking time out to attend Prizegiving and paid tribute to his talent and international achievement. He reiterated his message, encouraging students to grasp the opportunity now and make the most of every chance to learn and develop while at school.
He paid tribute to the students who have sustained success this year which was achieved through hard work, commitment and being passionate, which requires resilience and perseverance. He commended the staff and families for their support to our students on a daily basis.
Mr Thompson spoke of the strong ETB Ethos in our school and highlighted the importance of the five key values which are reflected in the broad range of awards that were presented to students today. He congratulated the nominees who were also mentioned for class awards.
"Prizegiving is a ceremony that celebrates our students for their kindness, determination and work ethic and commended those achieving prizes for their grace, humility and pride."
Student of the Year Awards
Sincere congratulations to Senior Boy winner which was awarded to Conor Gillen and Senior Girl awarded to Amy Mc Ginty
Junior Boy: Oisin Foy and Junior Girl: Sophie Thomas
1st Year Winners: Saccha Lucas, Emilia Swieczak, Maddison Cannon, Shannon Higgins
2nd Year Winners: Kara O Neill, Abbie Cassidy, Katelyn Collum
3rd Year Winners: Nikol Stesenko, Kealan Mc Menamin, Niamh Browne, Brooke Stewart
TY: Evan Cassidy
LCA 1: Shelton Khumalo
5th Year: Sophie Mc Partland, Cameron Russell
6th Year: Caoimhe Loughran, Callum Bradley, Aine Patterson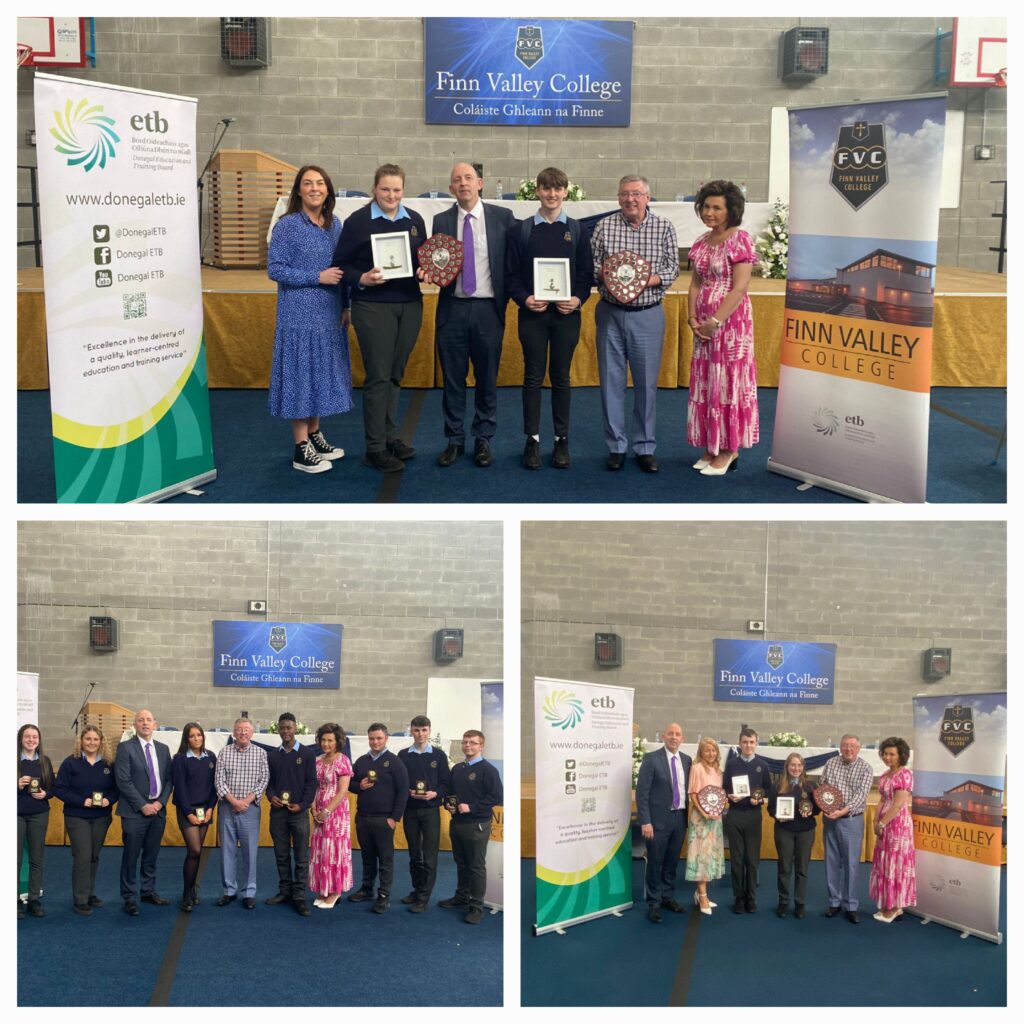 Congratulations to the following Prizewinners in relation to Sports
Best Performance – 1st Year Sports Day 2023 – Tia Conaghan
The Minor Female Sportsperson of the year goes to: Maddison Cannon
The Minor Male Sportsperson of the year is Dylan Haughey and Keelan Mc Namee
The Junior Female Sportsperson of the year: Shannon McGhee
The Junior Male Sportsperson goes to Rory Matthewson
Senior Female Sportsperson of the year. Iona Mc Daid
Senior Male Sportsperson of the Year is Bryan Irwin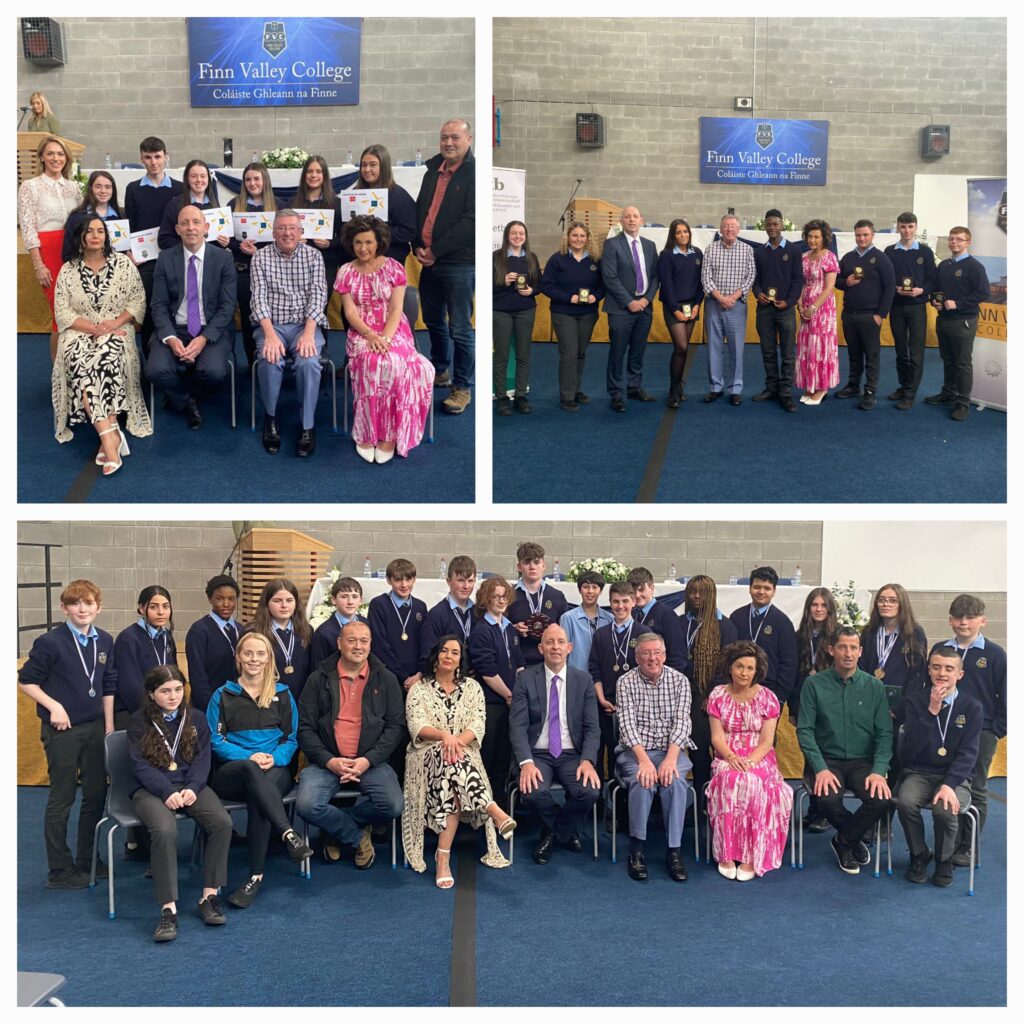 Congratulations to Students for their participation and success in: JCSP Statements, Student Council, Green Schools Committee, Gaisce Presidents Awards, Transition Year, Robotics Award, Drama, People Skills Programme and Student Mentor Programme.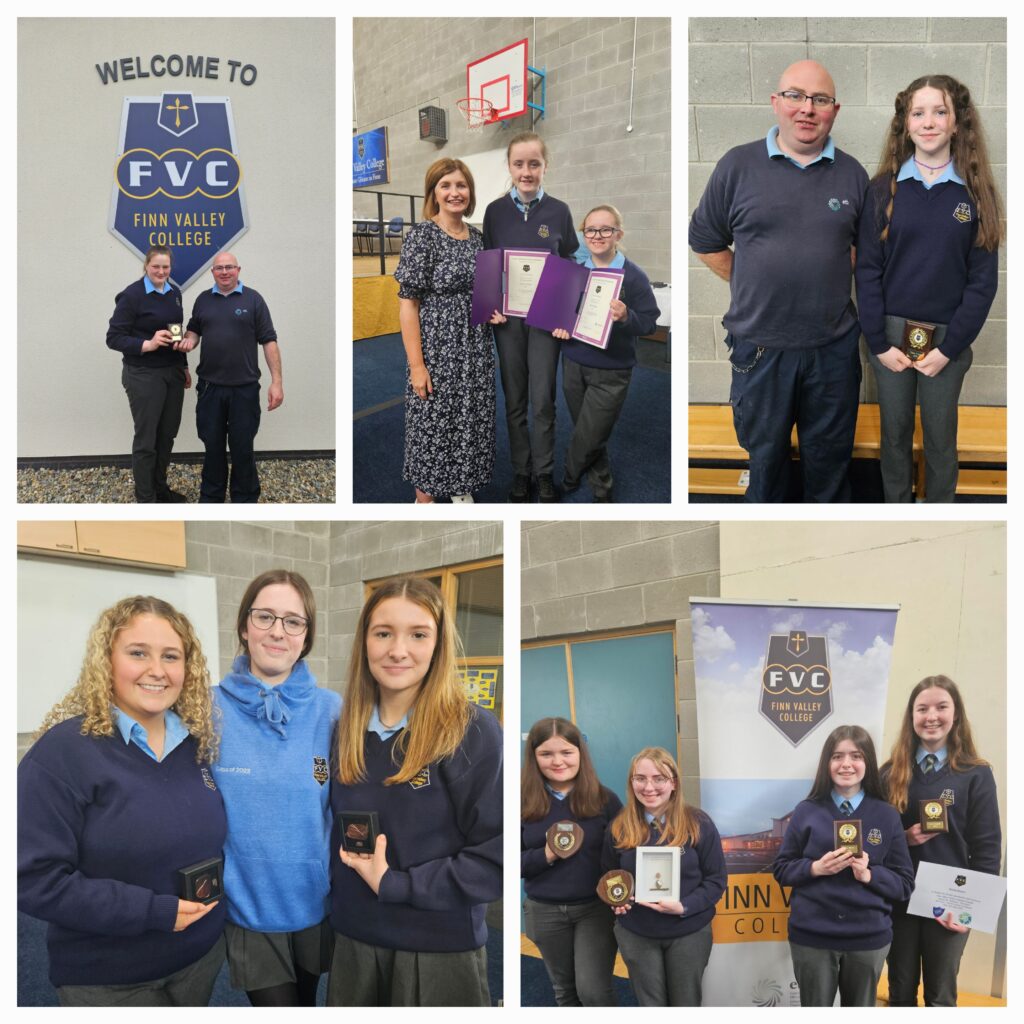 Caretakers Award
The recipient of this award has been chosen by our caretaker, Ciaran O' Neill, to reward a student who shows courtesy and consideration at all times and is a credit to the school community. Amy Mc Ginty received this award for 2023.
Spirit of Finn Valley College Award
The criteria for this award is for those students with a positive outlook who brighten up the school with their presence, always have a kind word, can be trusted, keep an eye on younger students and generally have a nice personality. The deserved winner was Aine Patterson.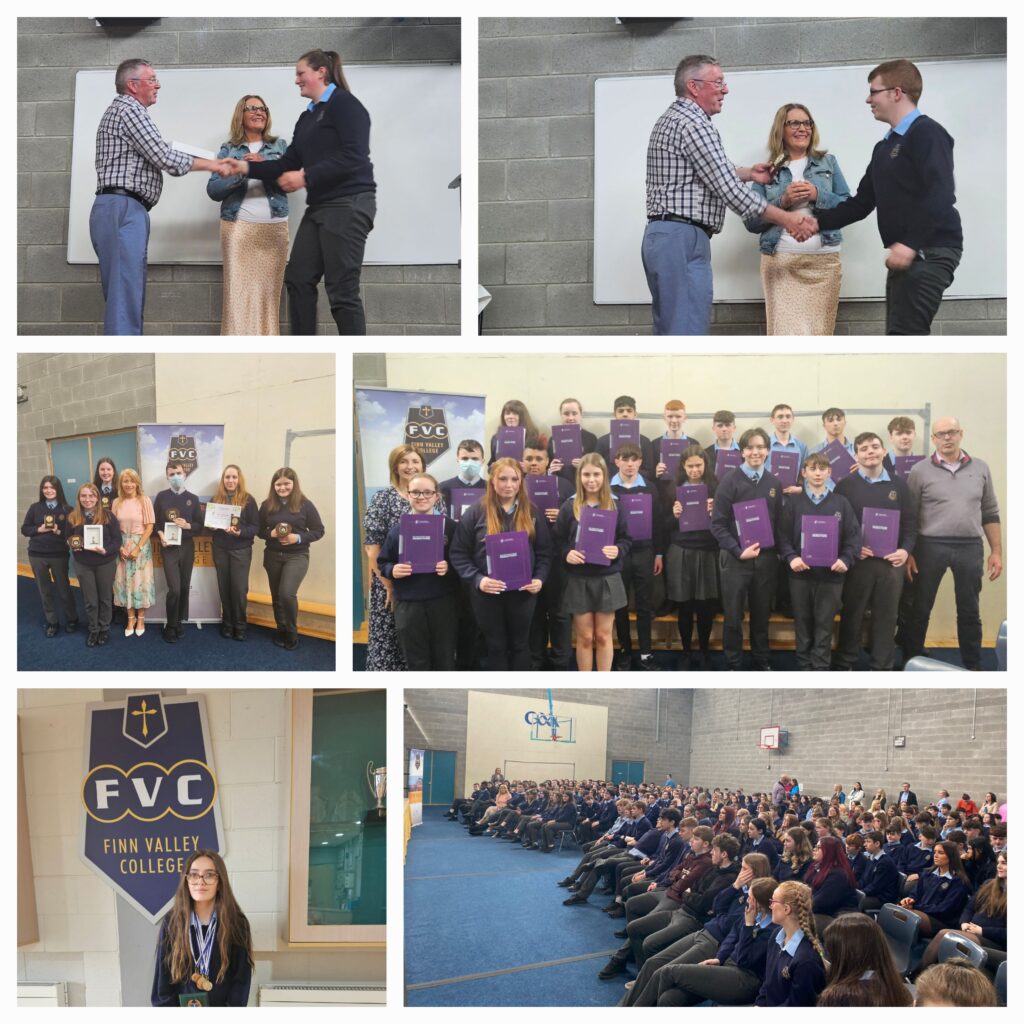 Well done to Deputy Principal, Ms Boland who organised the event and to all staff who assisted in making our Prizegiving such a special day.