A warm welcome to our new students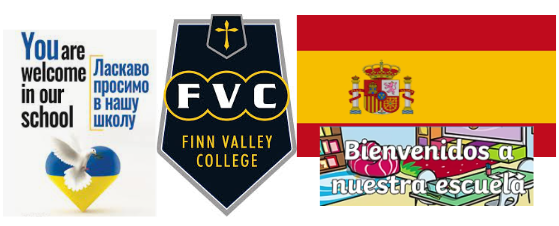 We are delighted to welcome students from the Ukraine who have joined our school and students from Spain who are visiting Finn Valley College.
Every class has welcomed our new pupils and focused on building positive relationships with them. The staff have been mindful of the language difficulties and made every effort to create a safe and inviting environment. Giving them time and space to settle into their new classes has been especially important.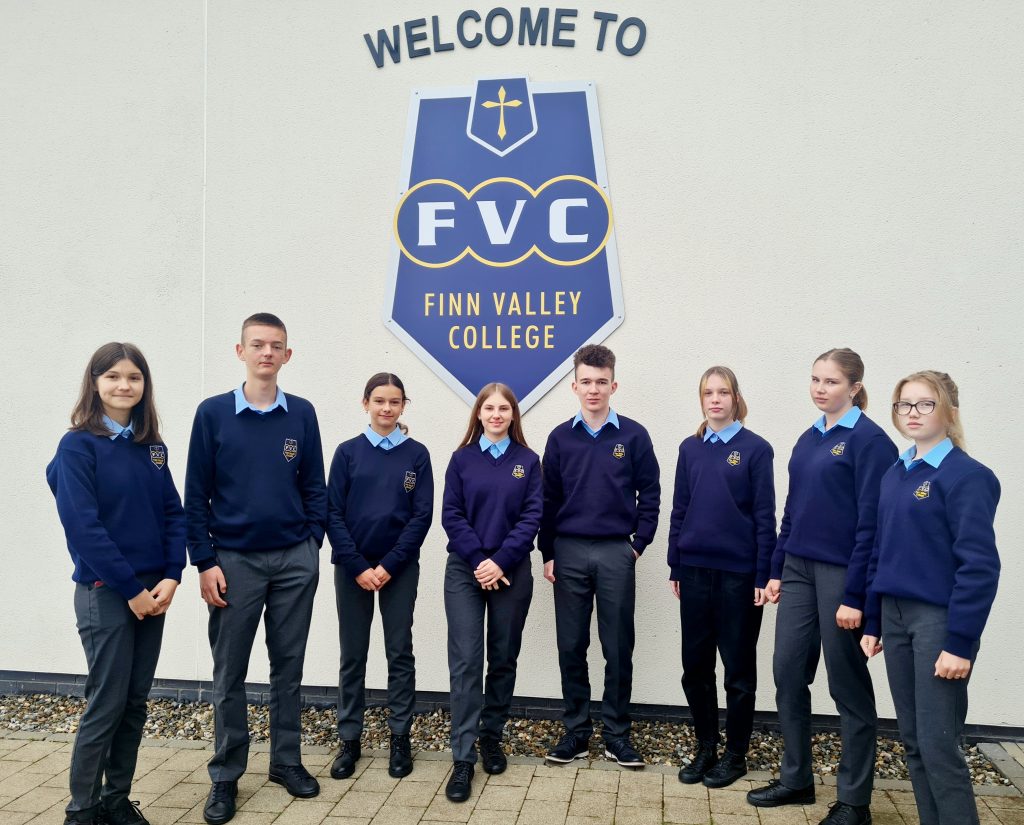 We are currently using a translation app to communicate new terms and subjects, but we can already see the students beginning to communicate more as their confidence grows.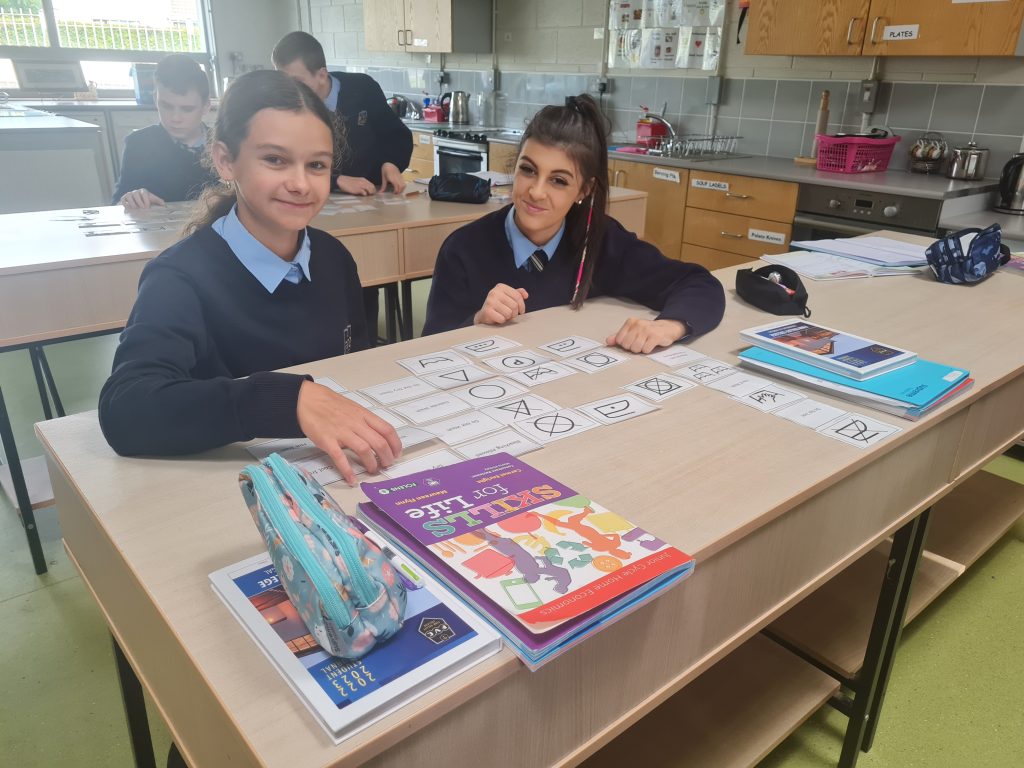 It was a lovely opportunity also to meet with the parents of our students from the Ukraine who were welcomed to the school by our HSCL, Ms Ashlean Mc Geehan last week for an induction programme.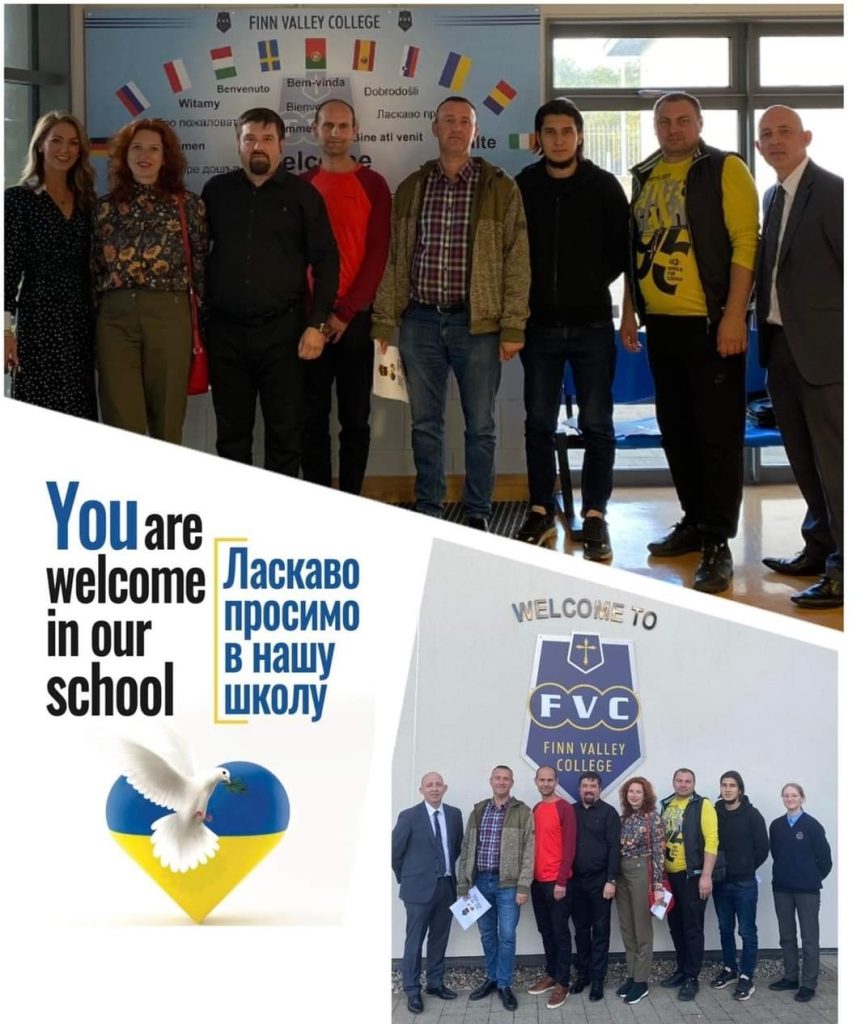 We would also like to welcome our Spanish students who are visiting the school to help develop their English Communication Skills. We have enjoyed learning about their culture and the students have been very helpful in Spanish classes supporting students with their accents. Below are some photos of them enjoying subjects and making new friendships. Thanks to Ms O Regan for facilitating the programme and to our wonderful host families for extending such a warm welcome.