Celebrating Flag Day at FVC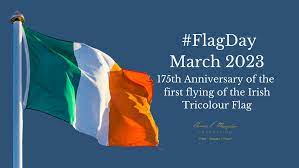 A lovely celebration took place in the hall on Thursday 16th March as students got to enjoy and mark the Thomas Francis Meagher Flag Raising Ceremony.
Ms Connolly began the ceremony by welcoming everyone and introduced Maebh Mc Laughlin who spoke of the history of the Irish flag. Principal, Mr Thompson called upon Guest of Hounour Mr Declan Collum from the Historical Society who spoke about Ireland and its achievements over the years.
Ms Connolly spoke of the importance of dance and music and its symbolism of Irish Culture. Second Year student, Cara O Neill danced a jig and reel displaying her wonderful talent and showcasing why it is such a respected part of our tradition and identity worldwide.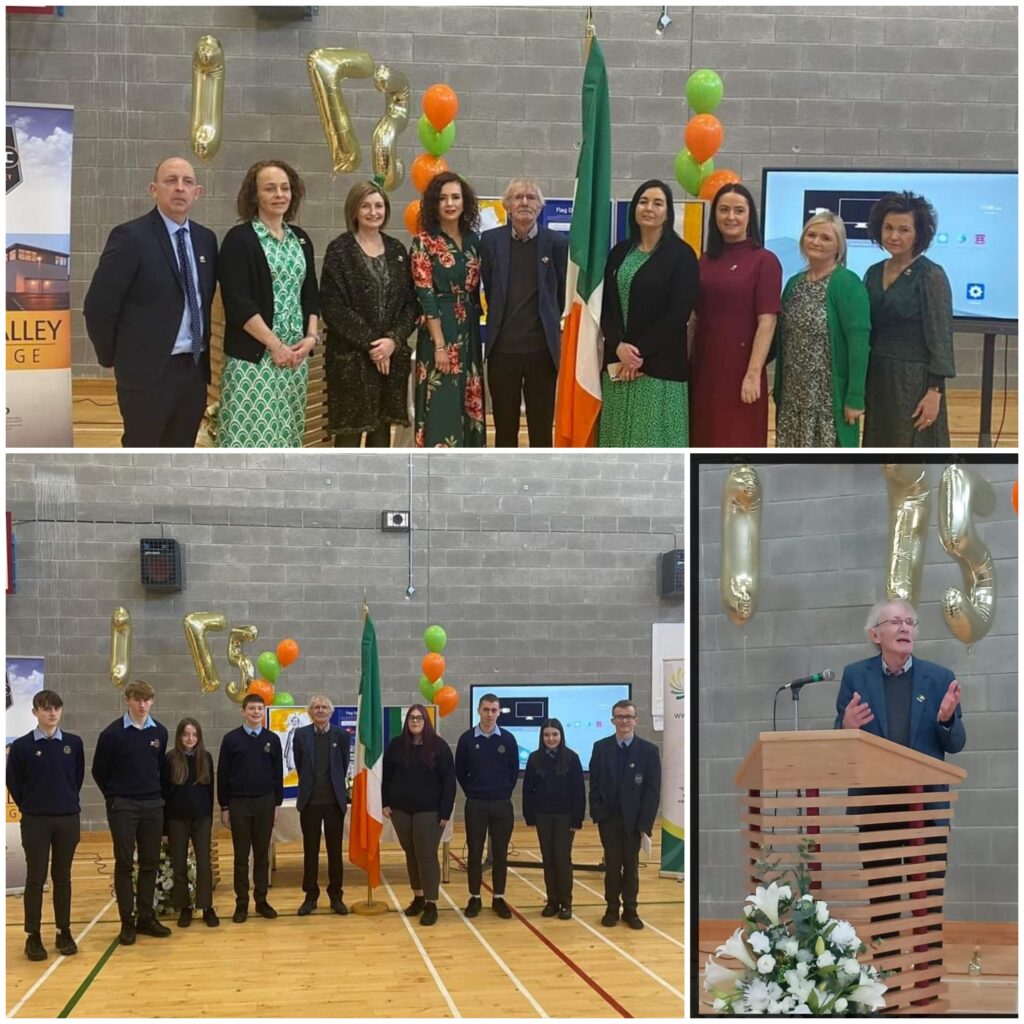 Ms Garry entertained the group with her lovely singing of "A song for Ireland" while also introducing the TY Project where students talked of their creeds, culture, values and belief systems that join hands beneath the folds of the Irish flag.
Student Council member, Ryan Hannigan read an extract from "The Wearing of the Green", while Cealan Mc Menamin read the poem "I am your Flag". Conor Gillen was on hand to play instrumental background to the readings which heightened the emotions of these inspiring words.
Madisson Cannon and Bryan Irwin were chosen to raise the flag at the ceremony, while Geraldine Mc Cafferty sang the National Anthem. Ms Murray presented a video on the theme of Identity and our school as a place of the Céad Míle Fáitles.
The ceremony was closed by words from Mr Thompson and readings from extracts of the Proclamation by Anna Ward and Oisin Mc Ateer. Ms Ward, thanked everyone for their participation and involvement in the morning and refreshments were enjoyed by all in the canteen.
Well done to everyone who organised and participated in this lovely celebration of Irish Culture.