SITA Wrap Up Session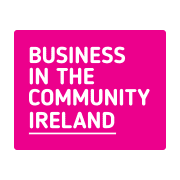 The SITA BITC world of Work Wrap up session took place on Tuesday 28th March 2023. The second year students enjoyed a wonderful morning where they received recognition for their participation in the programme which built on their skills, knowledge and teamwork. Well done to Ellie Mae Mc Gavigan, Leona Mc Ginty and Ajay Brolly for their performance. Caitlin Walden created a painting that was presented by Eoin Hayden.
Special thanks was given by student Leona Mc Ginty and Ms Clarks (School Co-ordinator) to Louise, Arden and Sadie Kelly (School Completion Co-ordinator) who facilitated the programme. Also thanks were expressed to Ms. Pamela Kelly (BITC co-ordinator).
The students enjoyed a lovely morning reflecting on their learning and enjoyed a lovely buffet from the canteen afterwards.
well done to all.