Student of the Term Awards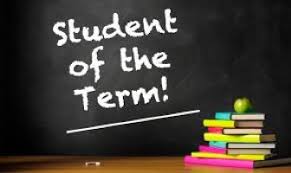 Congratulations to those who were awarded the "Student of the Term" for December 2022. Their Class teachers and Yearheads would like to commend them on their positive work ethic and their contribution to school life on a daily basis. We wish them continued success with the rest of the year.
Below are photos from each of the classgroups with their Yearheads. Principal, Mr Thompson congratulated them today and encouraged all students to continue to strive to achieve their goals.