Creative Schools Committee launch new outdoor area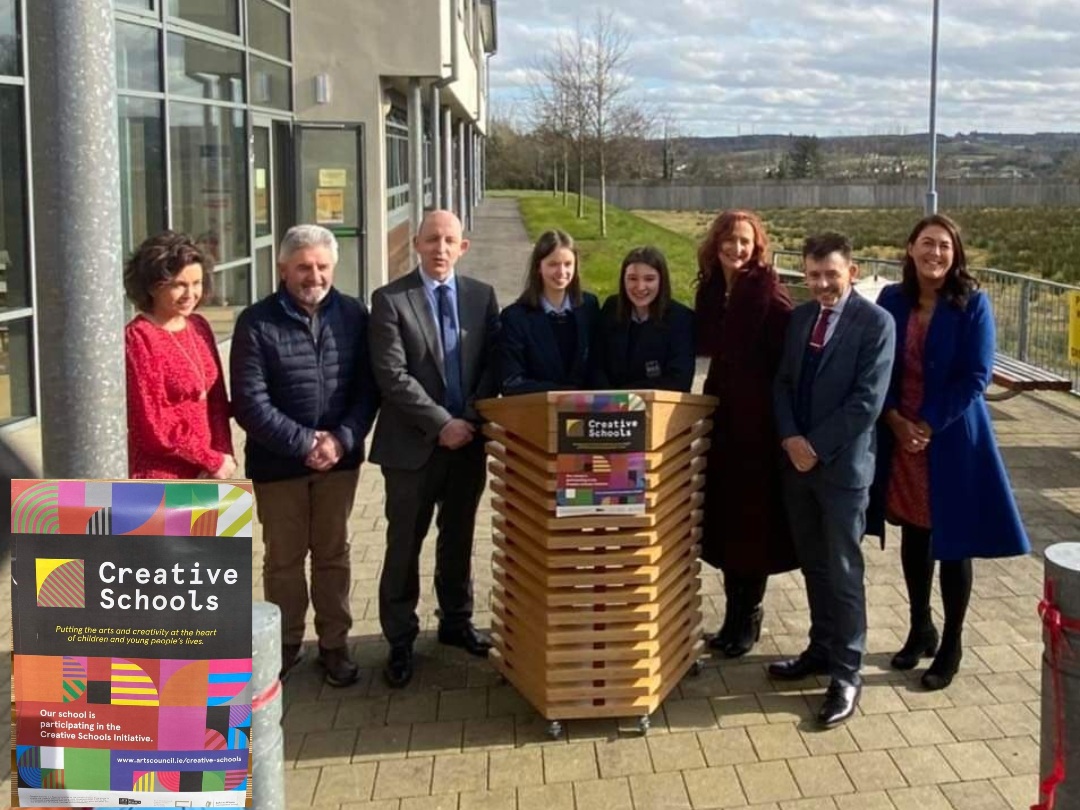 Thursday the 10th March, marked the official opening of the roofed outdoor space, an area that hopefully in the future will be utilized & enjoyed by the whole school community.
This project was the creative thinking of members of the Creative Schools Committee co-ordinated by Ms Molloy. At the launch, Ms Molloy explained how this idea came to fruition.
"As part of the Creative Schools Programme the whole school body came together & identified that they would like to develop more seating in and around the school.  With Covid -19 & two lockdowns we have faced many a challenge but with amazing support of our Creative Associate, Tereasa Mc Gowan & that of the Principal Mr Thompson the vision was realized."
Research on student wellbeing has highlighted the positive effect of getting out doors and engaging with the environment. It is highlighted that even 20mins per day can improve our mental health so it is the hope that our students will avail of this space either as a classroom setting or as a social space.  
At the official opening, Ms Molloy thanked Brendan Durning for his work on this design and making this roofing structure, and in keeping with the aesthetics of the existing school building.  
Dr. Martin Gormley, Director of Schools at Donegal ETB officially opened the new area. Members of the Student Council, Kim Logue and Ciara Mc Ginty spoke on behalf of the student community and the benefits of the new area to their learning and wellbeing. Members of the Student Council and the Wellbeing Committee also enjoyed the launch.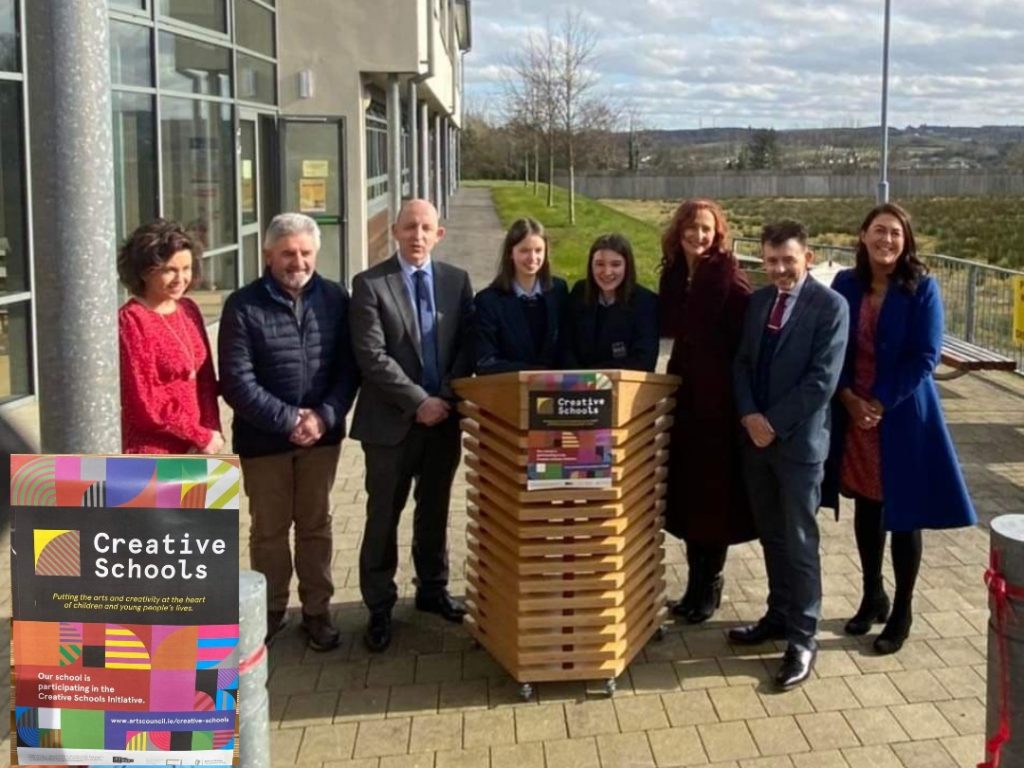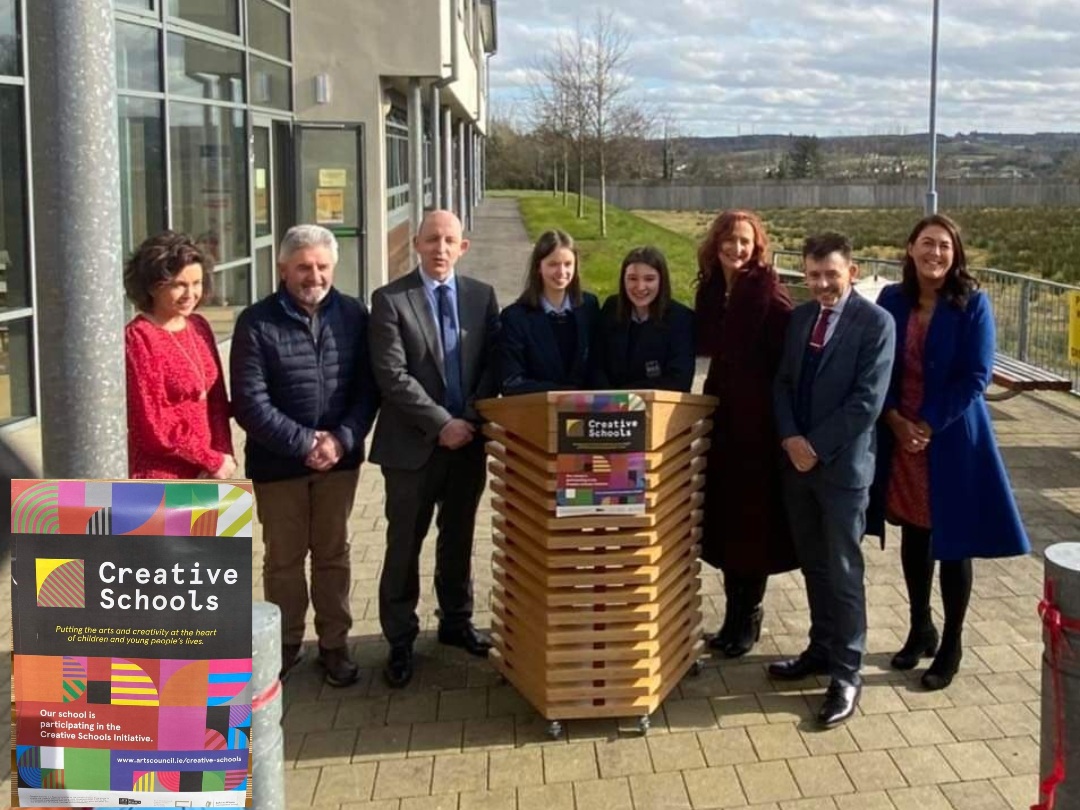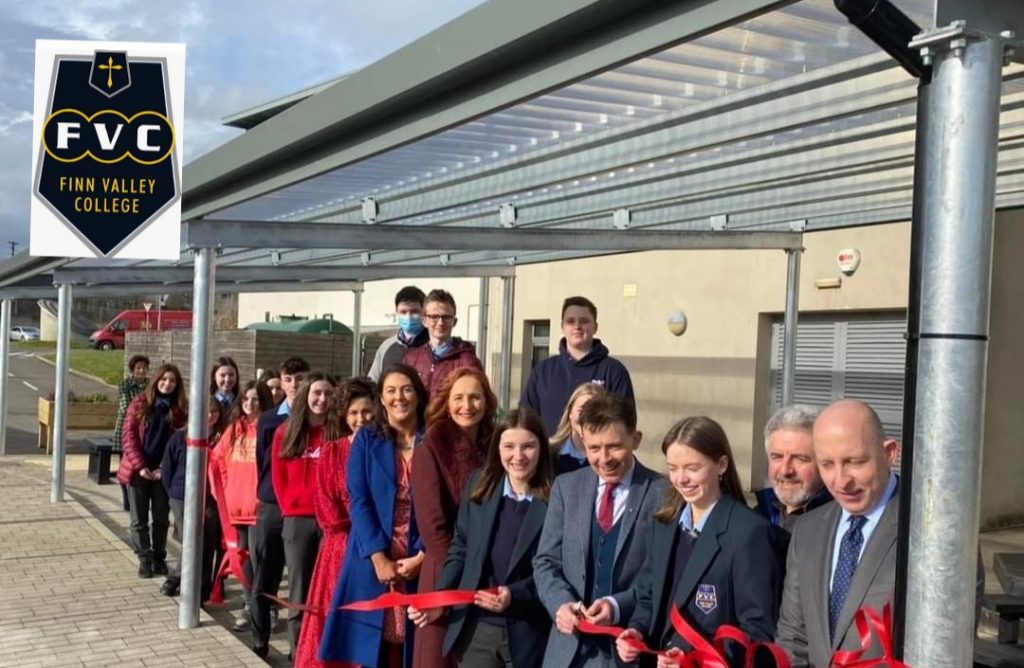 Well done to all involved in this project. It is clear that exciting times and opportunities are ahead for our students to be creative on upcoming projects facilitated by Ms Molloy.