PLC Graduation 2023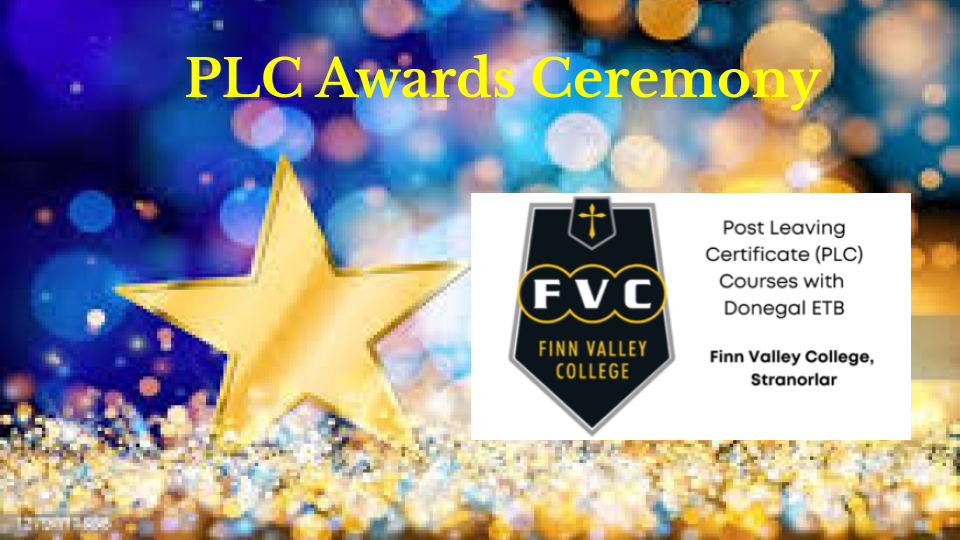 The PLC Graduation Ceremony took place in the school on Friday 1st September. It was a lovely night where students were invited to received their certificates and mark their achievements.
Ms Boland, Deputy Principal and Co-ordinator of the Course welcomed students, their families and staff to the awards. Special guest of honour was Councillor Martin Harley, Ballybofey, the new Mayor of Donegal who spoke of the importance of following ones dreams and not giving up until you achieve your aspirations.
Our  Level 5 PLC courses are all approved by the QQI and qualifications are recognised both nationally and internationally.
Ms Boland commended the students for their excellent results, commitment to their studies and contribution to school life. She wished them continued success in their future studies and careers. The celebration concluded with delicious refreshments in the canteen.