L. Cert Graduation Ceremony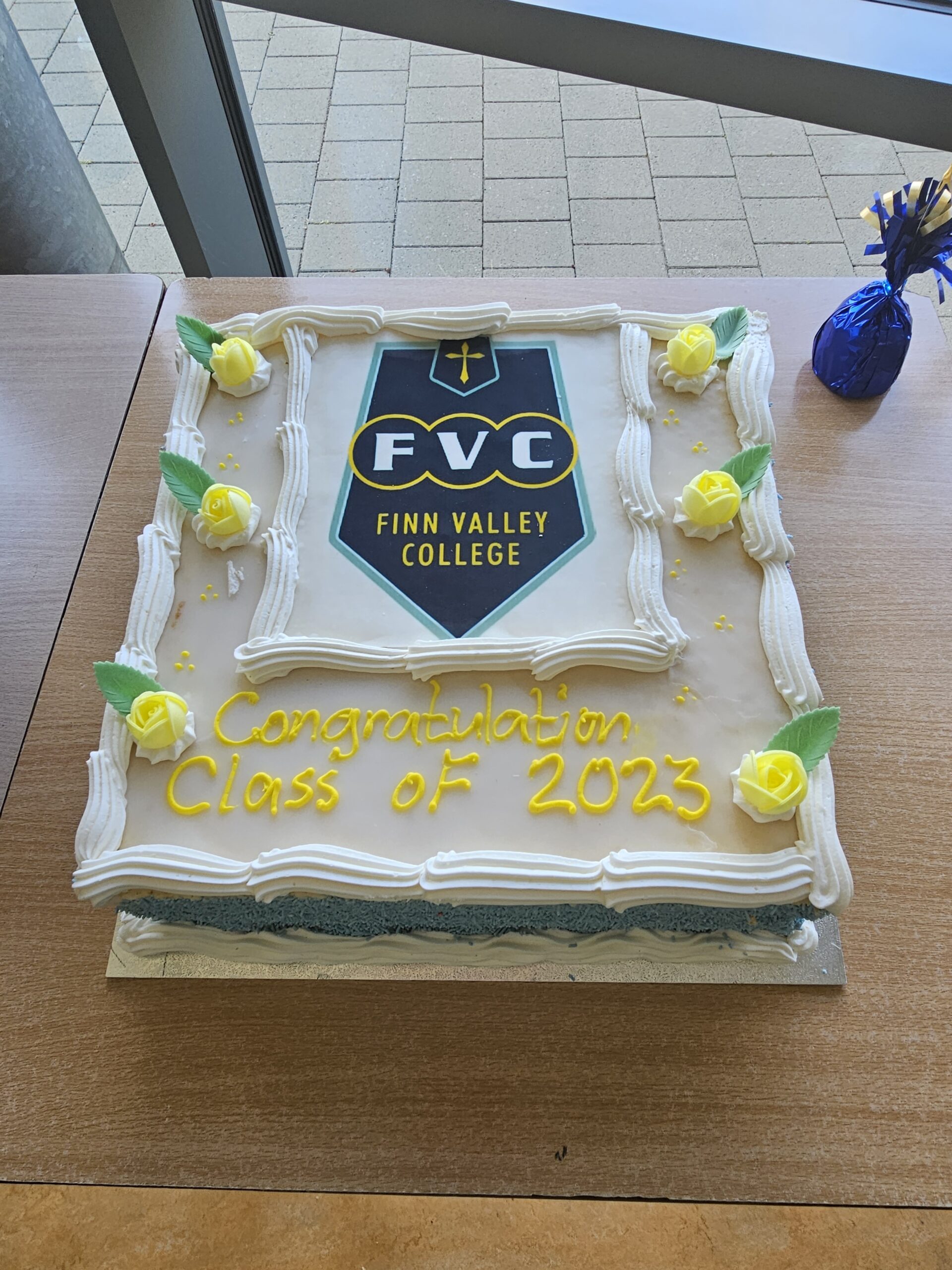 Congratulations to our Leaving Cert Class of 2023 who celebrated their last day at Finn Valley College today.
Year head Ms Molloy and class teachers Ms Mc Kean, Ms Treanor and Mr O Donnell all spoke of the wonderful achievements and offered best wishes to classes Mc Gahern, Montague and Mc Gill.
The students chose the symbol of the Phoenix as a representation and reflection of their time in Finn Valley College. Student Conor Gillen presented a lovely painting of the bird as a keepsake to the school in memory of the group.
Students Brian, Elisha and Caoimhe and class representatives spoke of the symbolism of this wonderful bird. They thanked everyone who had supported them and encouraged them to achieve their best. They reflected on their memories of their prom, school outings, covid, musicals and made presentations to staff members to say thanks.
"This majestic spirit guide is a powerful symbol of rebirth, regeneration, and new beginnings. In almost every culture, the phoenix is associated with positive aspects such as strength, determination, passion, resilience, and compassion."
Principal, Mr Thompson, encouraged students to choose a career that they are passionate about and commit to it. He spoke of their chosen theme of the phoenix and encouraged them to embrace positivity, friendship and the importance of family.
Below is a snapshot of the lovely farewell, special thanks to Ms Molloy, Ms Kennedy and all who were involved in making the day so special. We wish all the students success in their Leaving Cert.