TY Creative Engagement with Local Artist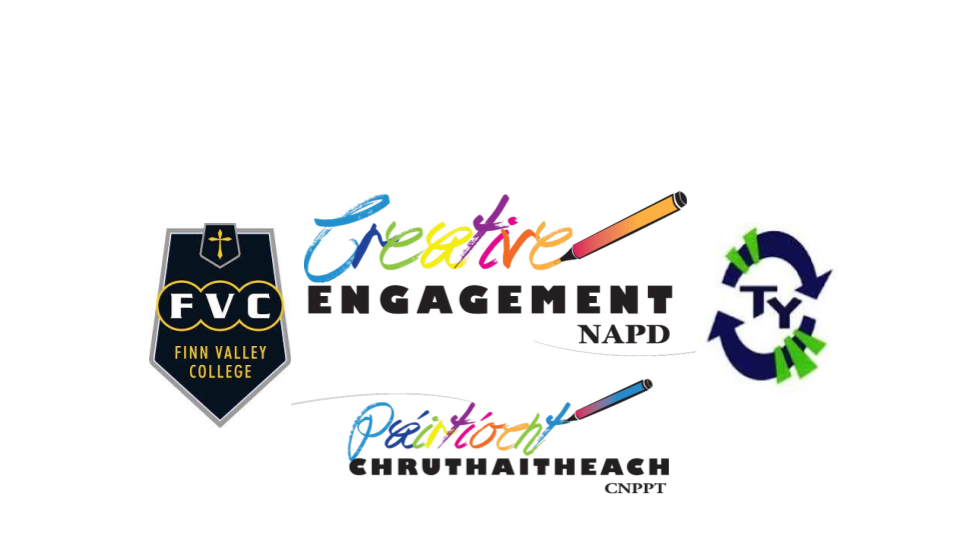 Local Visual Artist Morgan Ferriter delivered a 2 day Plein Air Painting workshop to our TY students, in the beautiful Drumboe Woods, Stranorlar, Co.Donegal. The students got to engage in the creative process first hand and Morgan's enthusiasm was the key contributor that made these two days very special & memorable.
Students gained practical knowledge of how to set up an easel, using basic painting tools & techniques, how to select a composition using a viewfinder, working in monotone for sketching out a composition, colour mixing using the primary colours and pencil sketching.
The workshop helped students to develop an appreciation for painting outdoors while complementing curricular learning content.
Ms Molloy said that this workshop echoed the FVC TY mission statement: A different way of learning, a space to explore our education with creativity & adventure so we can maximize our potential through new and inclusive learning experiences.
Well done TY's and a big thank you to artist Morgan Ferriter and Creative Engagement for such a wonderful opportunity that we will never forget.
 "I really enjoyed Plein air Painting and this trip is one of my favourites. I love colours and nature. I got to know how to blend colours and also shading. The first day's weather was windy and a bit cold. We struggled to keep things in place. The second day was less windy and warmer. Also we got the help we needed from the teacher and the guest artist". Shadad Suliman
"The two day Plein air painting was a mixture of different things, it was fun, exhausting, educating. I liked it. I learnt a lot". Sixtus Umeh
"I really enjoyed it, I like the painting outside with the fresh air, I learnt a new painting style, I struggled with the wind and trying to make shapes with the paint" katelyn Mc Nulty
"It was a nice two days trip out of school and I really loved it, I liked the fact that my teachers and friends told me that I should not lose trust in my work" Denzel Akinpelu