PLC Teambuilding Day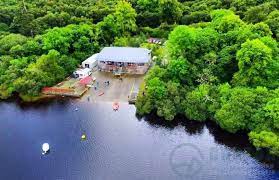 27th October marked the PLC Annual Teambuilding Day with a memorabe day in Gartan Outdoor Activity Centre.
Our Business, Sports and Childcare classes enjoyed Kayaking, Archery, Rock Climbing and Orienteering. It was a great opportunity to get to know each other and develop new talents and display key skills of map reading, co-ordination and teamwork. These soft skills will be beneficial in any future work environment.
Thanks to Mr Mc Daid for organising the day and to the staff and students for getting involved and making it a fun day. Best of luck to all students with the rest of their assignments this year.