Finn Valley College Junior Enterprise Day 2018 – St Mary's win out in very tight competition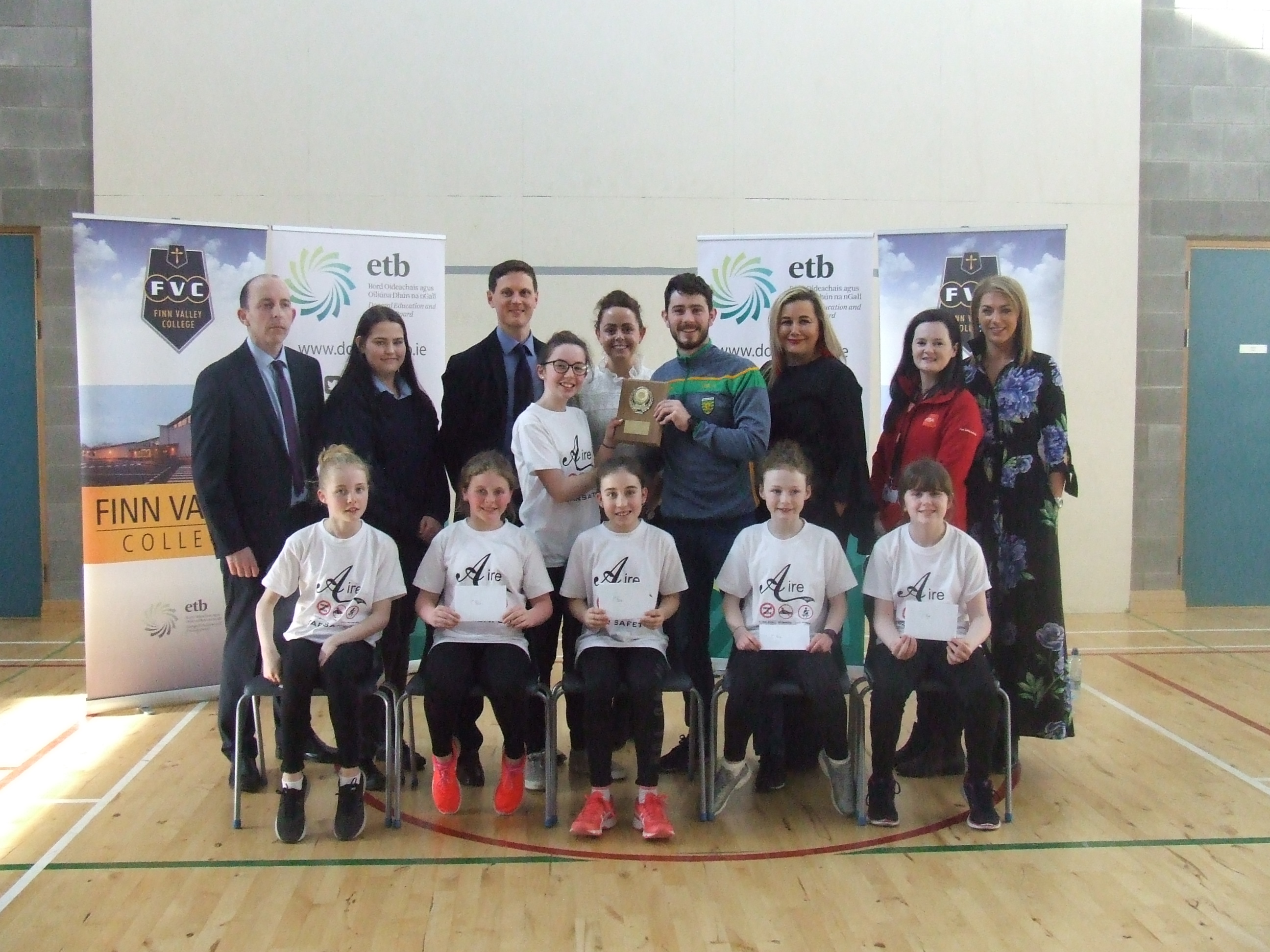 Friday 23rd February saw the fourth annual Junior Enterprise competition run in the school. The competition was another fantastic success with 11 different teams of fifth class studentsfrom our local feeder National Schools presenting to the judges on the day.
The theme of this year's competition was "Safety" and all 11 teams came up with wonderfully creative and ingenious ideas that would improve safety in all sorts of ways. In honour of the theme the day kicked off at the Finn Valley Centre (thanks to Niall Mc Gonagle and the team for their support on the day) with all students treated to a visit from a number of emergency services the highlight being a chance to get inside the impressive Coastguard helicopter that had landed to support a worthy theme for our competition. Thanks to all those from the frontline emergency services who made themselves available on the day to talk to the students and highlight the important work that they do to ensure that members of the public are kept safe.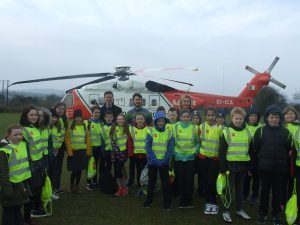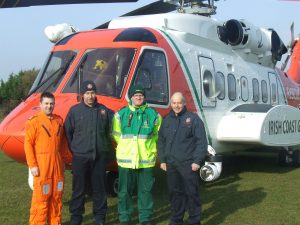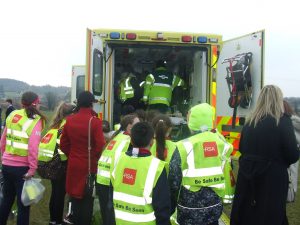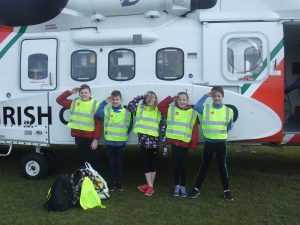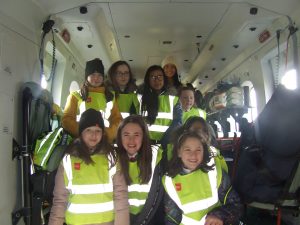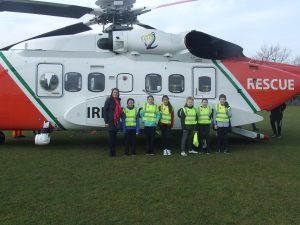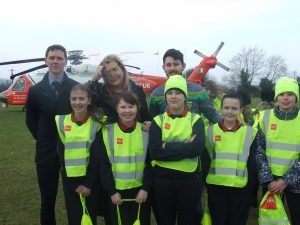 After that it was back to the school for the competition to begin in earnest. Each team were extremely well prepared and rehearsed and had to enter the cauldron to present to the judges on the day. This was no mean feat as the judges were truly experts both in the field of safety and entrepreneurship and put the teams through their paces. The team of judges comprised Mr Glenn Hamilton, Senior Assistant Fire Chief with Donegal County Council; Mr Ryan Mc Hugh, Donegal Senior Player and RSA Ambassador for Donegal, and,  Chairperson of the Adjudicators was Ms Sandra Devenney , Business and Sales Manager with Mc Elhinneys Department Store. Thank you to all three judges for what was a very difficult job and for taking their time out of their very busy schedules to support the school, the students and a worthwhile cause.
While each team was put through their paces the other teams were treated to a number of exercises in safety including an interactive workshop on Road safety from Ms Louise McGeever of the RSA and our own Mr Duggan in the Metalwork Room. Thanks to both for all their informative and engaging presentations. Meanwhile Mr Mc Daid was also entertaining teams back in the gym with a variety of activities.
When all the teams were finished with the presenting the time came to announce the overall winners – every team was deserving of praise for their ingenuity, exceptionall high standards and polished performances for the judges but there had to be overall winners! In third place came a St Mary's National School team, WaterStars with their idea for a Water Safety Belt that could be used in open water and that had GPS and a beacon for swimmers in distress. In second place came PEyes (Parental Eyes), a team from Dooish whose product was a Parental App that could monitor young children to keep them safe. Thanks to Ms Eileen Houston and and Ms Fionnuala Diver for their support for their team. Finally, another team from St Mary's under the tuition of Ms Edel Doherty, emerged as the overall winners. Aire (Care as Gaeilge) had the idea of a an advanced car design with integrated safety features including a driver's steering wheel that could detect automatically if a driver had consumed alcohol. While the competition for the top two places was very intense the judges felt that this overall package just had the edge. A huge congratulations to St Mary's, Stranorlar, to Dooish and to all the other teams for a fantastic competition. Thanks to all the schools for their support and the warm welcome Finn Valley College received in each school.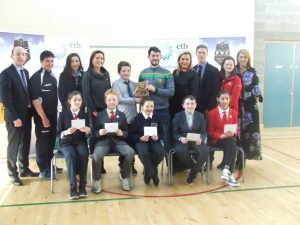 Finally, a huge thank you to all of our students who were involved for their support and cooperation in making the event possible and for making it such a success. Particular thanks is however extended to Ms Ashlean Mc Geehan, the teacher who has made all this possible over the past four years. She has given students a fantastic opportunity to learn and develop new skills in a fun and creative way that will serve them all well in the future. Thank you Ashlean!!