Success in the Thomas Meagher Foundation Flag Day Competition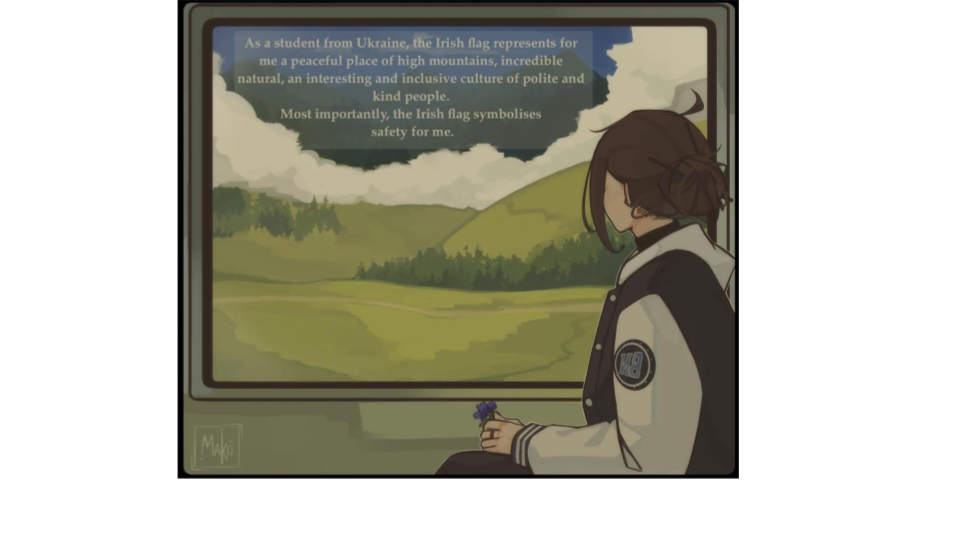 We are extremely proud to announce that 2nd Year student Iryna Shutak has been awarded the very prestigious Chair's Special Award from the John F Meagher Foundation.
Iryna created her own interpretation of what Ireland and the Irish flag means to her and entered her digital art into the John Meagher Foundation's Flag Day 2023 competition.
Please read what TFM Foundation said about Iryna's work of art ………
"An incredible interpretation of the meaning of the Irish flag through Digital Art by Iryna Shutak – 2nd year student who recently joined @FinnValleyColl from Ukraine.
She developed her work from conception, sketching & colouring through to the finished piece. First photographed the local landscape & captured herself looking out the window of the transport on which this image is based. The key message is Ireland represents safety for her."
Also well done to Kara O Neill, who received an award in the Best Music/Dance category for her Irish dancing display on Flag Day, which entertained all present. Congratulations on her achievements and talent.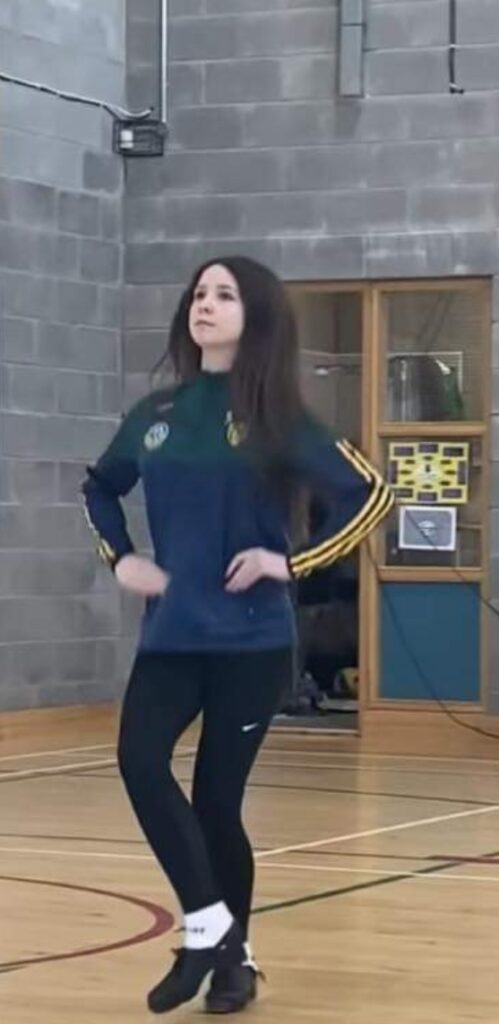 Huge thanks to our Flag Day Team for all the encouragement entering the competition and again to Iryna – a massive congratulations!
#Winner #Awards #FlagDay2023 #Peace #Respect #Inclusion #Belonging #WeAreDonegalETB
Also well done to Aleksandra Yenko, 2nd Year student on her excellent submission also, pictured below. Her piece is entitled "The Irish Flag is my Amulet"
"Art is essentially communication. It doesn't exist in a vacuum. That's why people make art, so other people can relate to it".
Conor Oberst