World Down Syndrome Day 2023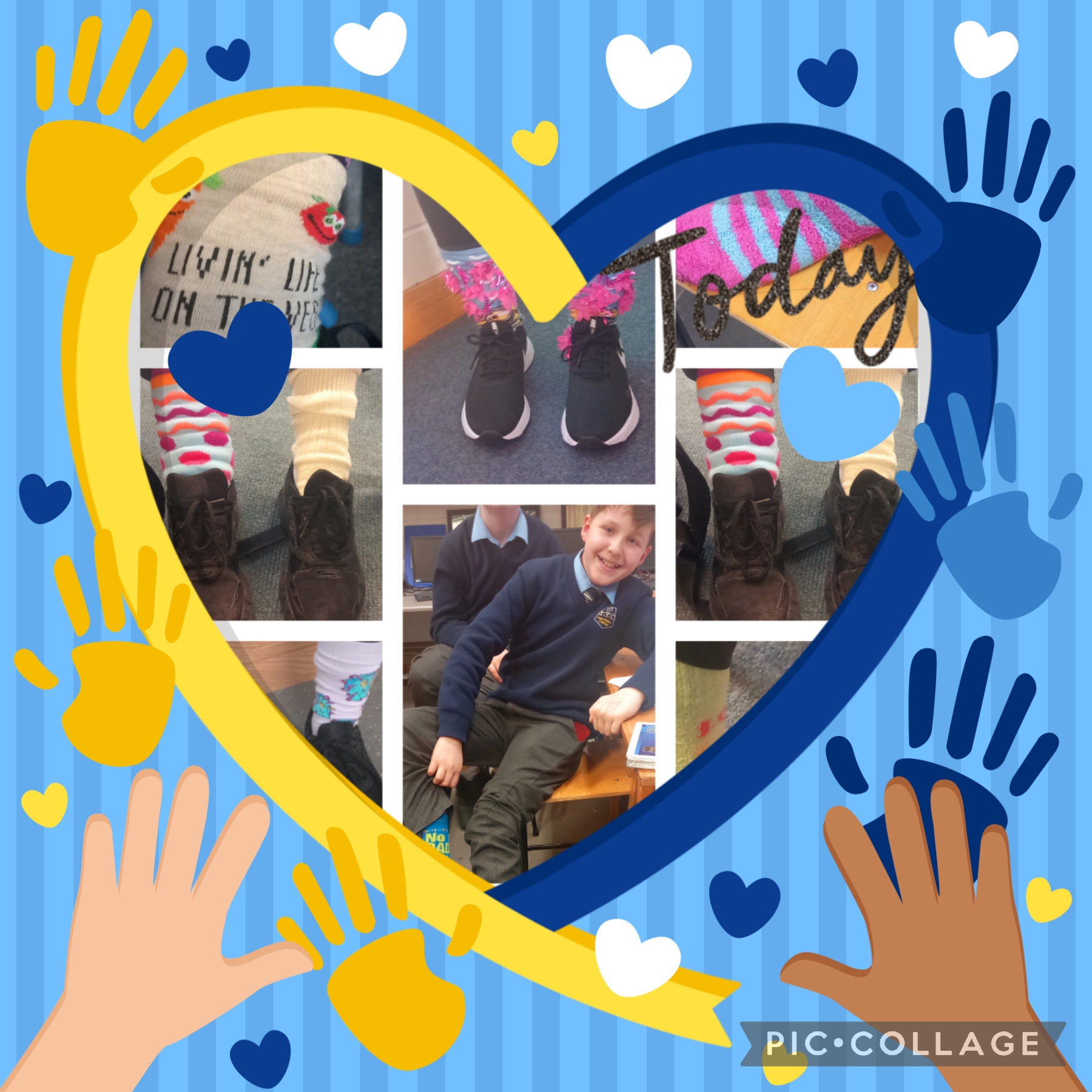 The aim of the day is to enhance awareness of this disability. The Wellbeing teachers and SPHE Classes received a presentation on the importance of advocacy, rights and decision making and students partcipated in a class activity to emphasise the importance of autonomy.

To celebrate the day, Tuesday 21st March was "Crazy Sock Day" and everyone was encouraged to wear their brightest/funkiest socks. Taylor Crowe, 5th year student was awarded a prize for the student who has made the best effort. Well done to everyone for participating in this event.