Junior Cert 2022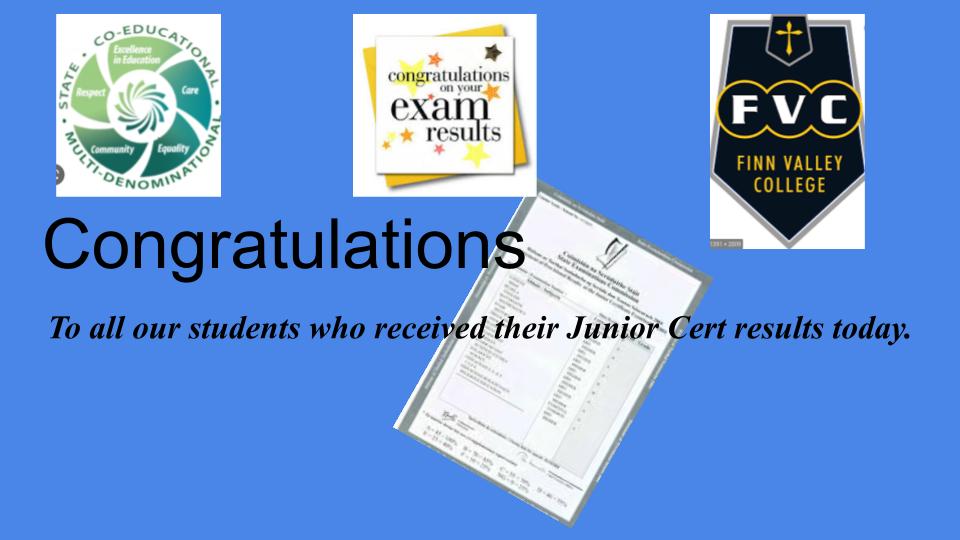 The long wait for 67,130 Junior Cycle candidates from the class of 2022 ended today when results were finally released.
Principal Mr Thompson, congratulated all the students before awarding them their certificates. He commended them on their hard work to date and encouraged them to continue with their studies to achieve their goals in the Leaving Certificate.
He also commended the staff who continue to support students and wished them and their families a lovely evening marking the occasion.