Congratulations to the Class of 2022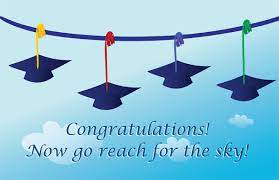 Congratulations to our students on their wonderful achievements in their Leaving Cert examinations.
Throughout your school journey, each of you have learned so much and will have developed a myriad of talents. Be proud of that. Now begins the next exciting chapter in your lives.
You have been a wonderful hard working group and the school would like to wish everyone success in their future careers. You have shown great focus and belief in yourselves to reach this significant milestone in your education journey which is an enormous achievement.
We would like to take this opportunity to thank your families, your peers and our school communities for the support they have shown you over the course of your Senior Cycle pathway.
Please feel free to contact the school if you need any assistance or support over the coming days.
Check out the school guidance link for help and advice : https://careersportal.ie/careerguidance/office.php?school_id=140