Raising of the Amber Flag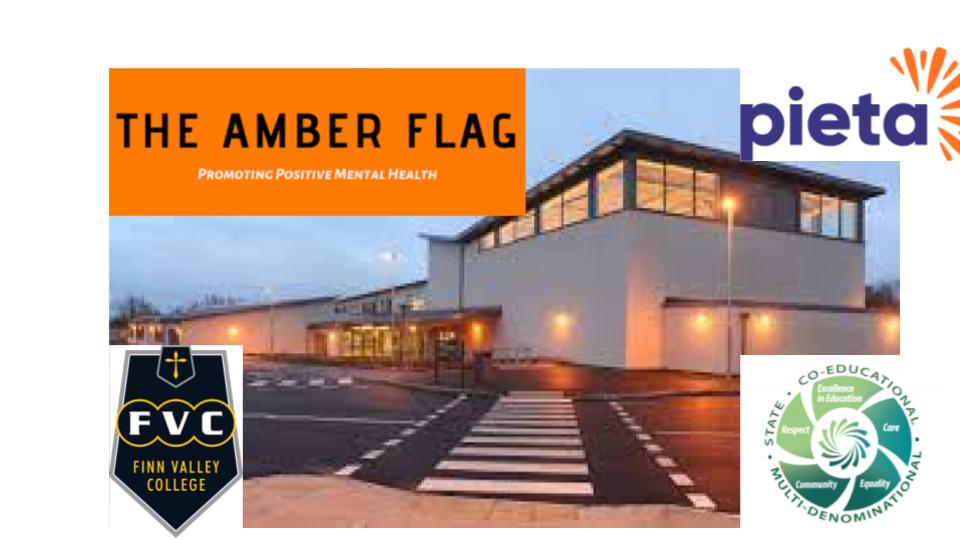 What is the Amber Flag?
The Pieta Amber Flag initiative enables schools and youth groups across the country to raise awareness of the stigmas which exist and the stressors on the mental and emotional wellbeing of young people. The aim of the initiative is to unite these groups in their efforts, working together toward a happier, healthier Ireland and to help eradicate the stigmas associated with mental health issues.
Our journey
Below is a short account of the schools journey to achieving recognition, kindly written by 3rd Year Students Charlie Ward and Ryan Gallagher…..
Today we had great excitement at FVC as we raised the Amber Flag. There has been a tremendous amount of work put in by both students and staff to earn this prestigious award. We would like to thank the work of The Wellbeing Committee, co-ordinated by Mrs Summerville and The Amber Flag Team, co-ordinated by Mrs Mc Geehan and all those who helped this worthwhile and rewarding project.
We take great pride in this recognition as it shows our serious commitment to positive mental health and the wellbeing of our school community.
Successful completion of the Amber Flag initiative involved the whole school community coming together in order to create a safe, positive and healthy attitude towards our general, physical and mental health and well-being. 
To achieve the flag, a number of events to raise awareness and offer support to all were organised. This included:
A Well-being October Initiative
Building Resilience Programme to Junior and Senior Students
Participation in the Head Strong Programme,
AWARE Programme: Living Life to the Full (4th Year Students)
Well being Walks for Staff and Students
To support Pieta and the wonderful work it does the school also organised a Fundraising Halloween themed Fun Day and participated in Darkness into Light.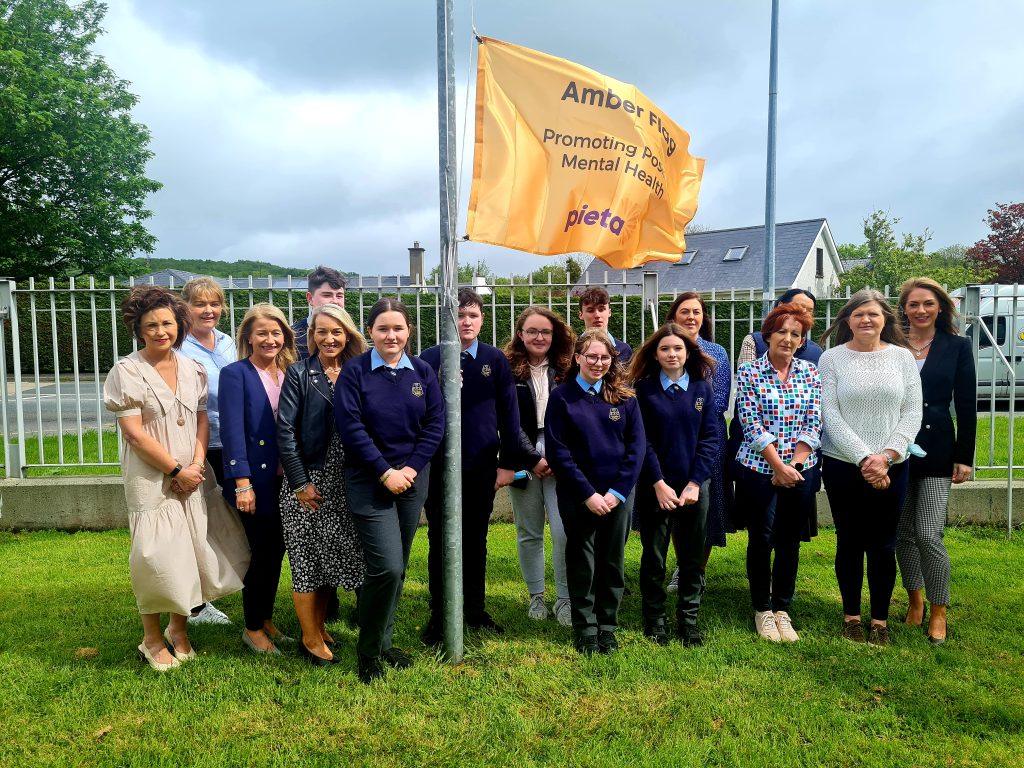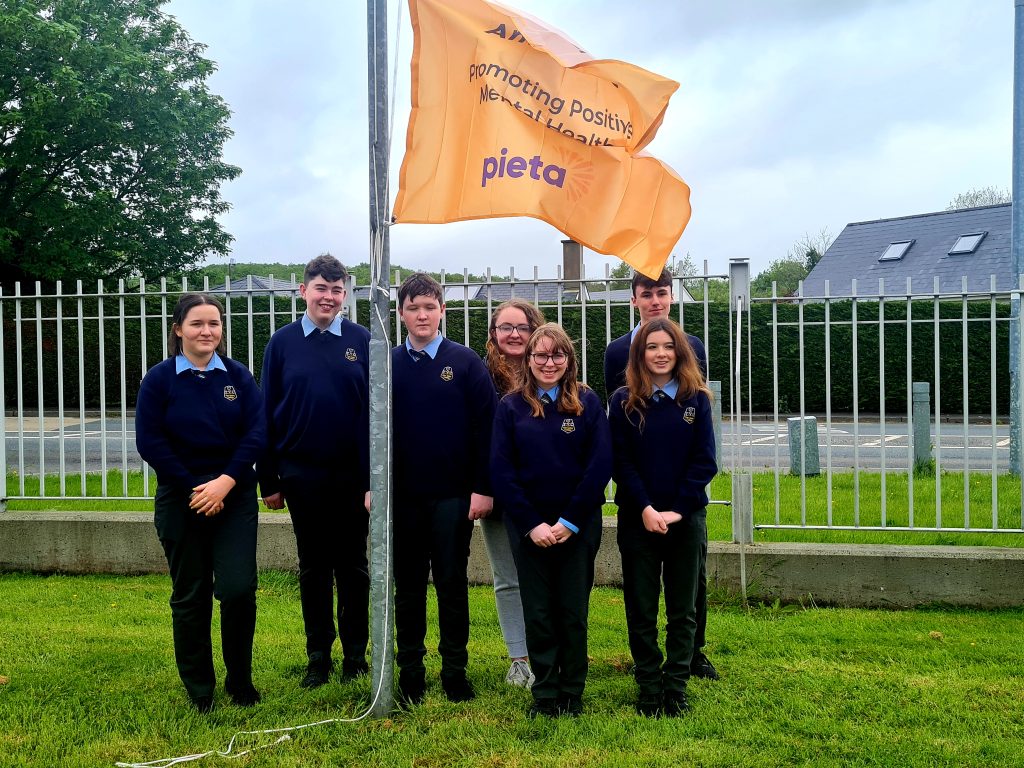 "I felt very proud to have been asked to raise the flag today……to me the flag represents the Wellbeing Committees efforts to be a caring school" (Ryan Gallagher, 3rd Year)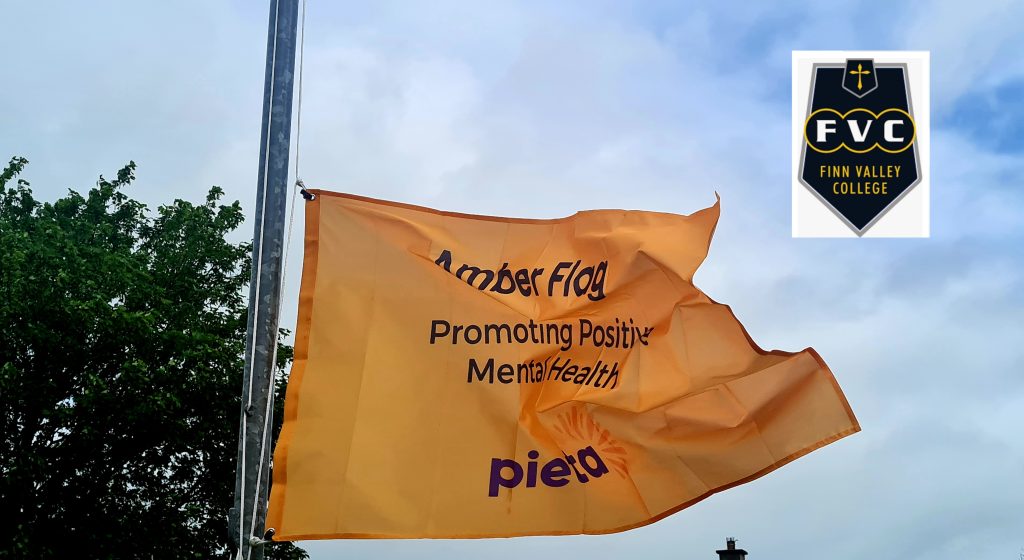 And so the journey continues….
The flag will now be flown outside the school building, where it will convey the caring ethos of our school and the importance it places on Mental Health. The committee are looking forward to setting new goals to continue to nurture positive wellbeing in FVC.