Viva Las Vegas themed Finn Valley College Prom 2019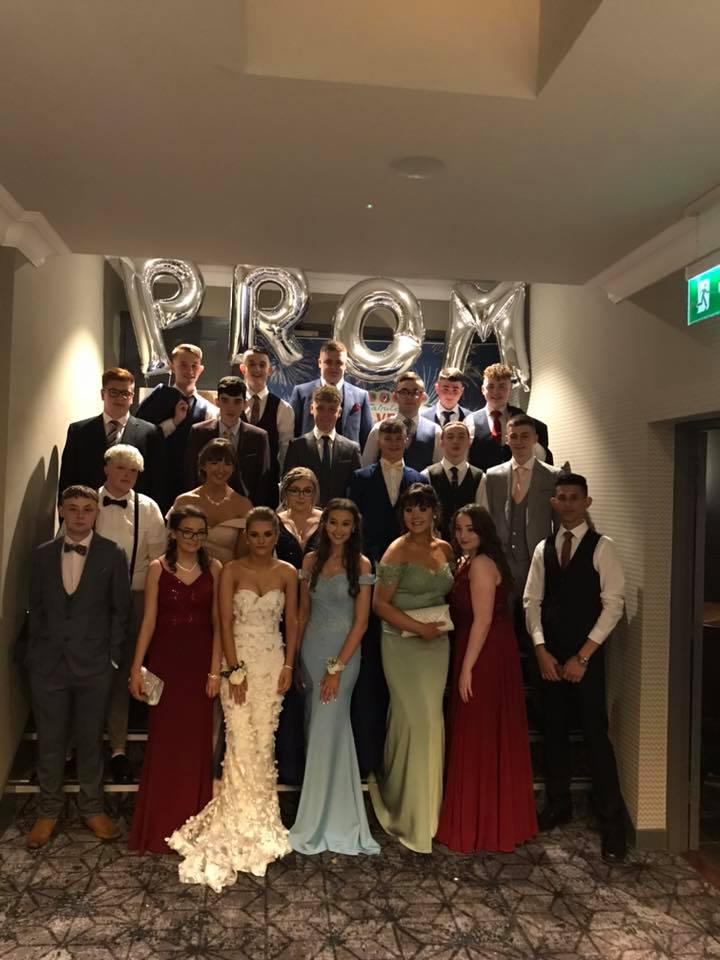 It was undoubtedly a night of glitz and glamour at the Las Vegas themed FVC Prom in Jackson's Hotel on the 18th October 2019. The Drumboe Suite was given a "Viva Las Vegas" theme design and was the perfect venue for what was a memorable and fun night for both students and staff.  The elegant and impeccably behaved students most definitely had a night to remember!
Arriving in style from horses to hummers, not to mention some cool cars, the night started off with a wow factor. Students enjoyed a lovely meal and the highlight of the night was as always our "trip down memory lane" presentation.  This year Mr White and his talented aid Abdullah Alahmad entertained everyone with some great photos capturing fun at FVC over the last five years.
The photo booth, sweet cart, DJ Vincent all added to the ambiance of great fun and laughter. The night ended with some great moves on the dance floor and the crowning of our Prom Queen, Angelina Martin and our Prom King, Conor Doherty. 
A huge well done to everyone involved, it really was a team effort. Particular thanks to the Prom Committee, who left no detail unturned and to their Year head and Class Teachers for their invaluable help over the last few weeks.  Finally, thanks to staff, students and their families for supporting what was a lovely night. 
<?php do_action('slideshow_deploy', '4260'); ?>