Guess the score winners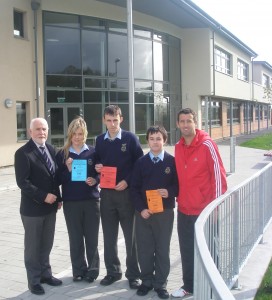 There were three winners of this years All-Ireland Final Guess the Score competition. Aaron Kelly (Montague), Jocelyn Mc Glinchey (Kinsella) and Blake Burke (Shaw) all sold lines that predicted the score of the big game to be Dublin 1-12 Kerry 1-11.
As the Jackpot was €300, all three recieved €100 each.
This years Guess the Score has, once again, been a tremendous success. Not only was there over €6000 raised for school funds, but dozens of students benefitted with school hoodies, free trips to an Ireland match at the Aviva stadium, money off the school tour or fee prom tickets.
Congratulations and much thanks are due to Mr Mc Daid for all his hard work in his much appreciated venture.