Induction Programme for 1st Year Students 2023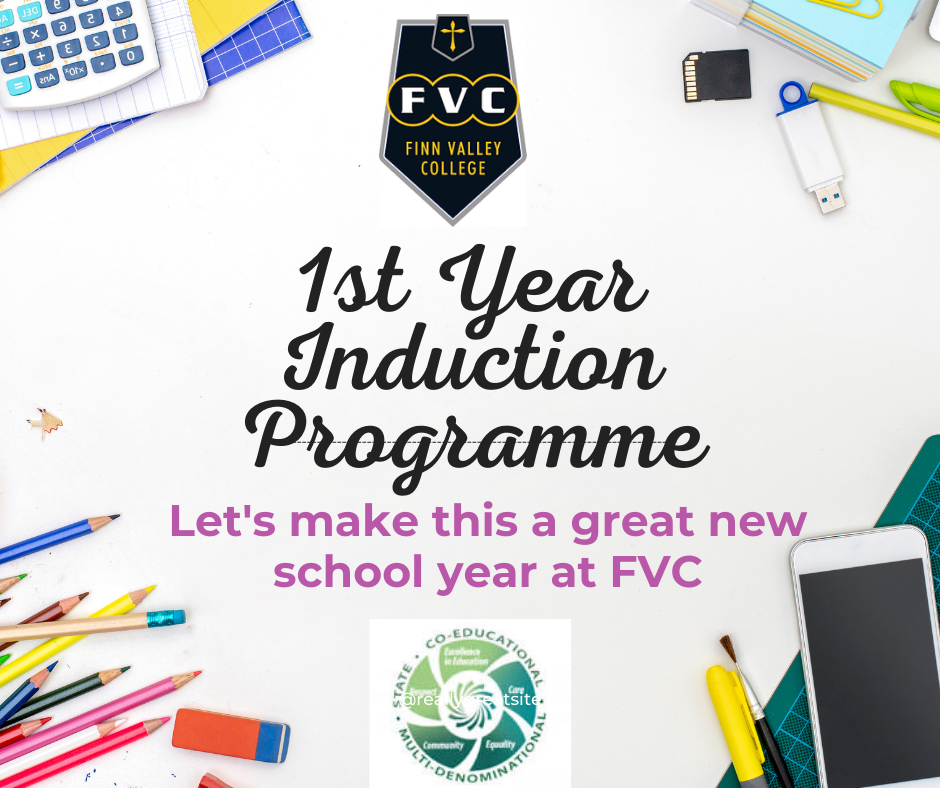 It was a fun-filled and action packed two days for our 1st Year Induction Programme!
It was great to meet our new students who participated in activities that showed their fantastic critical thinking and communications skills.
Students enjoyed the two days meeting their new peers and staff and getting familiar with their new educational environment.
Day One involved teamwork activities and problem solving games that were not only fun but also showcased students talents and capabilities. Many thanks to SCP Project Worker Mr Paddy Hannigan for his leadership on the day. Below are some images with Ms Boland (Deputy Principal) welcoming our new students and 1st Year Yearhead Ms Molloy.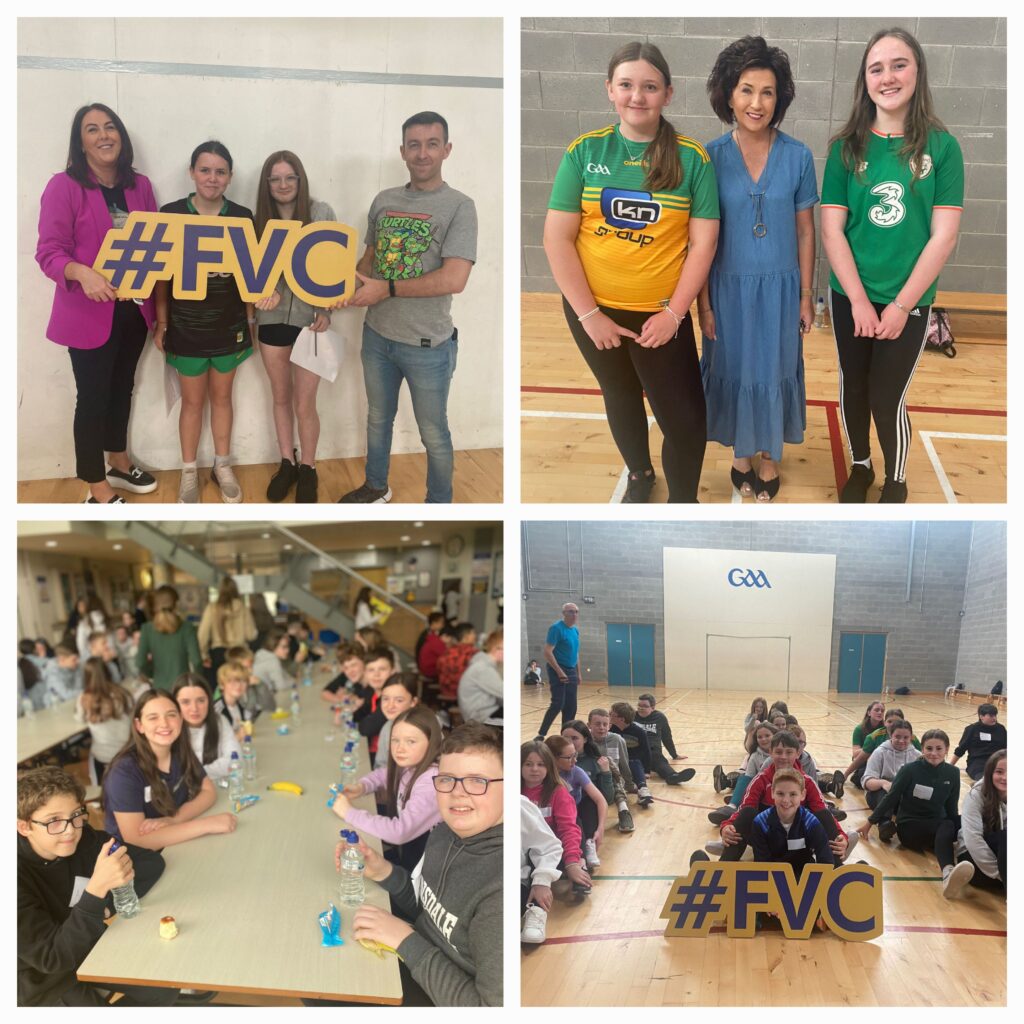 Day Two continued to be fun packed with a visit to Gartan Outdoor Education Centre, where students explored their skills while out on the water in the morning and an afternoon of team bonding activities. An enjoyable day was had by all. Many thanks to the wonderful instructors who made the excursion so worthwhile.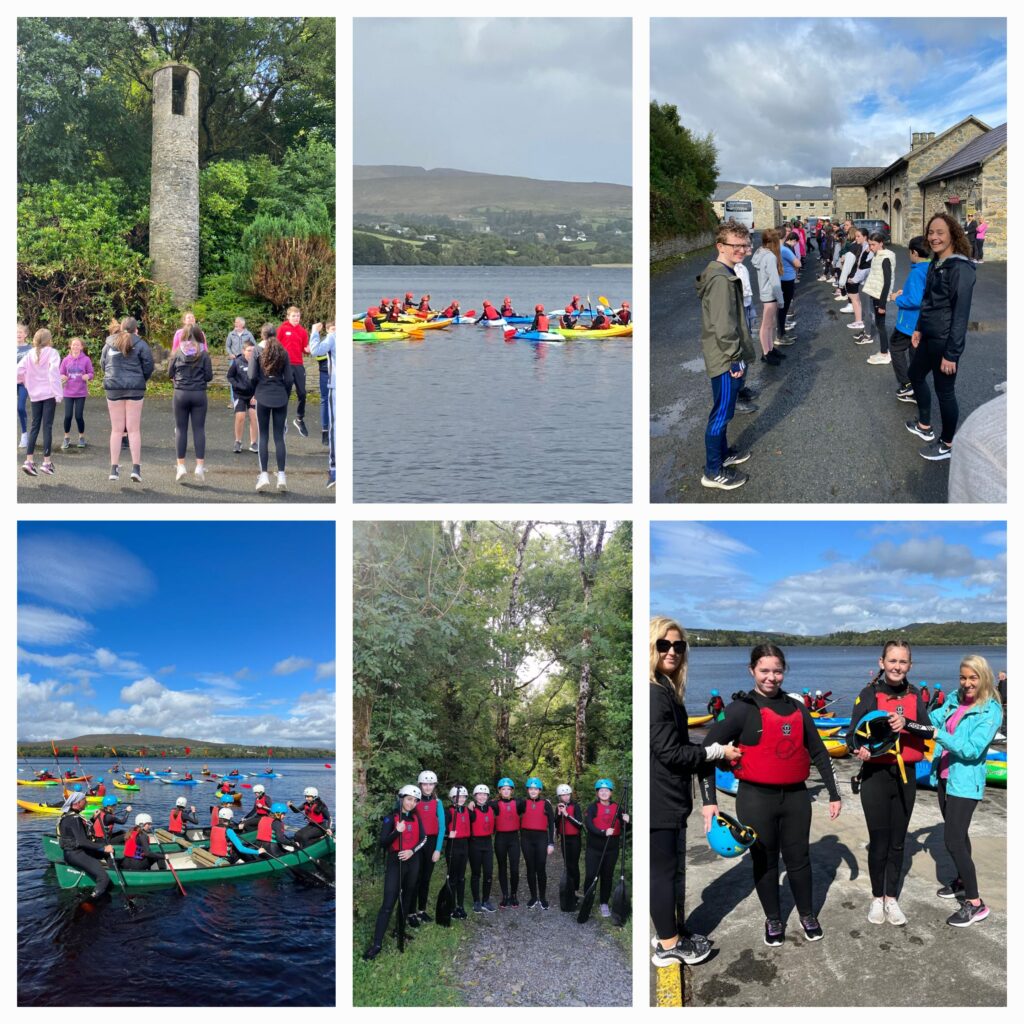 Many thanks to our HSCL Ms Mc Geehan who has put together such a fun and meaningful introduction to FVC. Also, to our teachers, SNAs and our FVC mentors for their leadership and support in helping showcase our wonderful school environment. We hope that the Programme has helped build on new friendships and confidence.
We all at FVC are looking forward to supporting our incoming 1st Year students as they begin their new chapter in FVC on Monday 28th August.