Summer Exam Timetable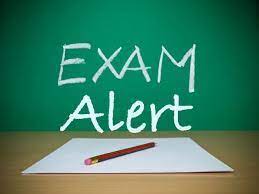 Please click on the link below to access the student timetable for our Summer Exams for all year groups.
Summer House Exam Timetable for 1st, 2nd and 4th Year Students
We would like to wish all our students the very best of luck in their upcoming exams.
Leaving Cert and Junior Cycle Timetable
For some advice and tips for exams, click the link below and don't forget to contact your teacher and the school if you have any queries.
Study tips and support during exams