Easter Newsletter from the HSCL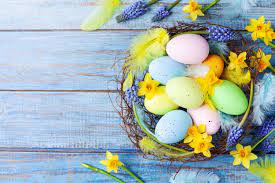 Check out the link below for Ms Wards monthly newsletter packed with ideas for Easter.
Read about fun activities to do over the holidays.  Send in photos of your creativity to angelaward@donegaletb.ie to enter a competition for best themed activity from baking to decorations.
Click on the various links in her newsletter to find out virtual fun activities that are happening online from musicals to meditations.
Should any student be experiencing significant levels of anxiety, please don't hesitate to contact Ms Ward to discuss concerns: 0873501208 or Mr Thompson/Year Head: 0749131684.  Ms Ward has also created a directory of supports which you can access here.