Spreading the word; Books sent to Schoolchildren in the Lebanon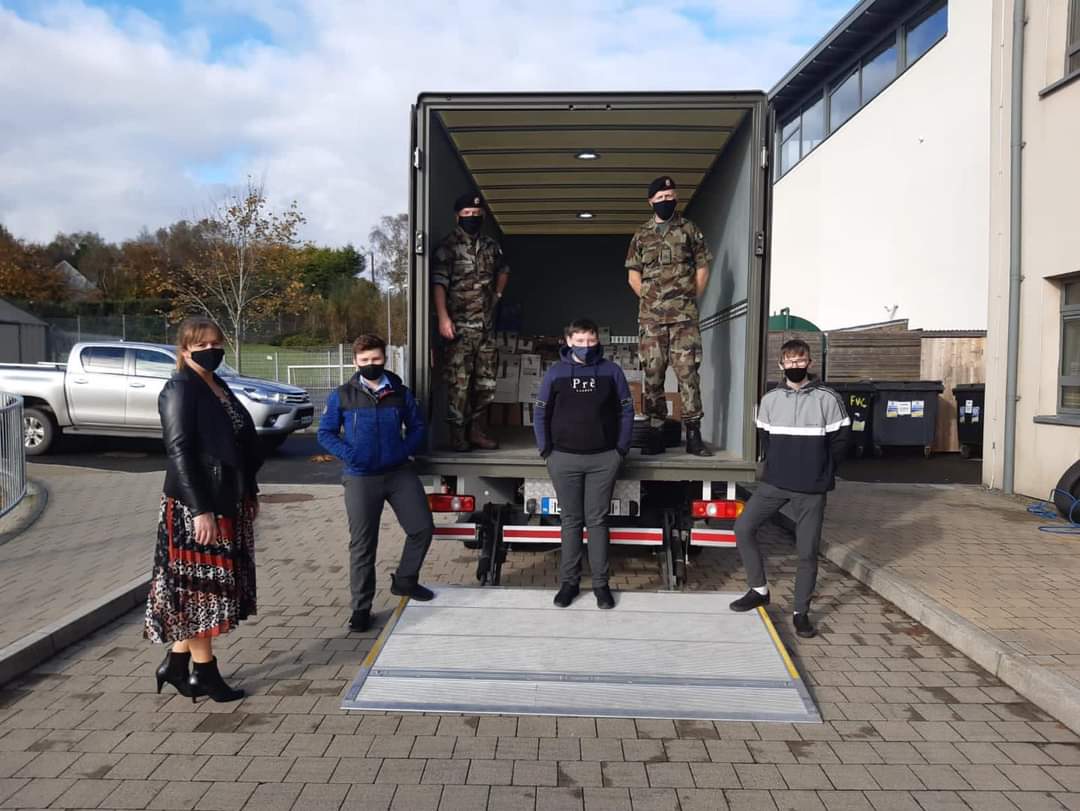 Members of the Irish Army, Navy and Air Corp are travelling to the Lebanon/Israeli border for 7 months to provide humanitarian aid to the local communities in the area and carry out joint patrols.
Ms O Regan kindly organised boxes of textbooks no longer in use from Finn Valley College to be sent to school children in the capital city of Beirut.  It is hoped that they will be of benefit to their learning.  Best wishes to all involved in this initiative to help those in need.