1st Years Get Creative
Well done to our first years who showed their creative skills in a recent art competition ran by Ms O Regan.  Students were asked to design a postcard which will be sent to incoming first years to welcome them to Finn Valley College and to wish them best of luck as they start secondary school.
There were lots of excellent designs, well done to all who entered.  Below are some photographs of the top three postcards with AJ Breen winning the overall design which will be printed as a postcard and sent to our incoming first year students. Well done to everyone.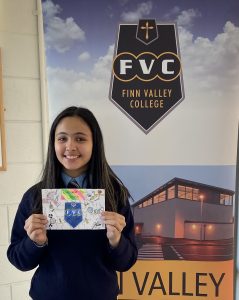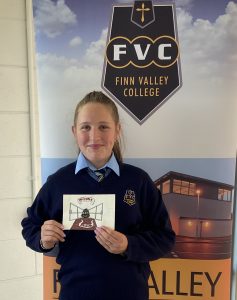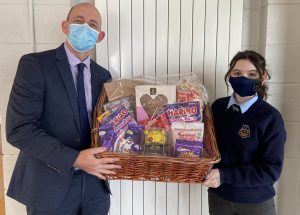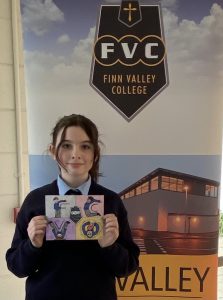 Runners up – Nikol Stesenko & Yasmin Piacentini
Winner – A.J. Breen