Below are some apps that might be helpful in your revision for the Junior Cycle and Senior Cycle.
 https://irevise.com/ie/iRevise.com  is a website and app used as a study center and resource for students entering their exam phase. They provide H1-rated revision notes, past exam papers, videos, sample answers and marking schemes.  
This app helps  with revising the Leaving Cert Biology syllabus in an easy & interactive way. This is the first series of apps aimed specifically at Leaving Cert students that cover topics encountered on exam day. Every question is written by an experienced teacher & is accompanied by specifically selected imagery & comprehensive explanations.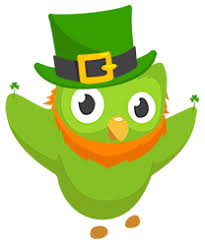 https://apps.apple.com/app/duolingo-learn-spanish-french/id570060128
Duolingo is a fun and accessible way to keep on top of your Irish. The games available on the app are educational and memorable, including games that focus on pronunciation, spelling and grammar. Students studying other languages will also benefit.
      https://studynotes.ie/
A useful site with information for Junior and Senior cycle students.