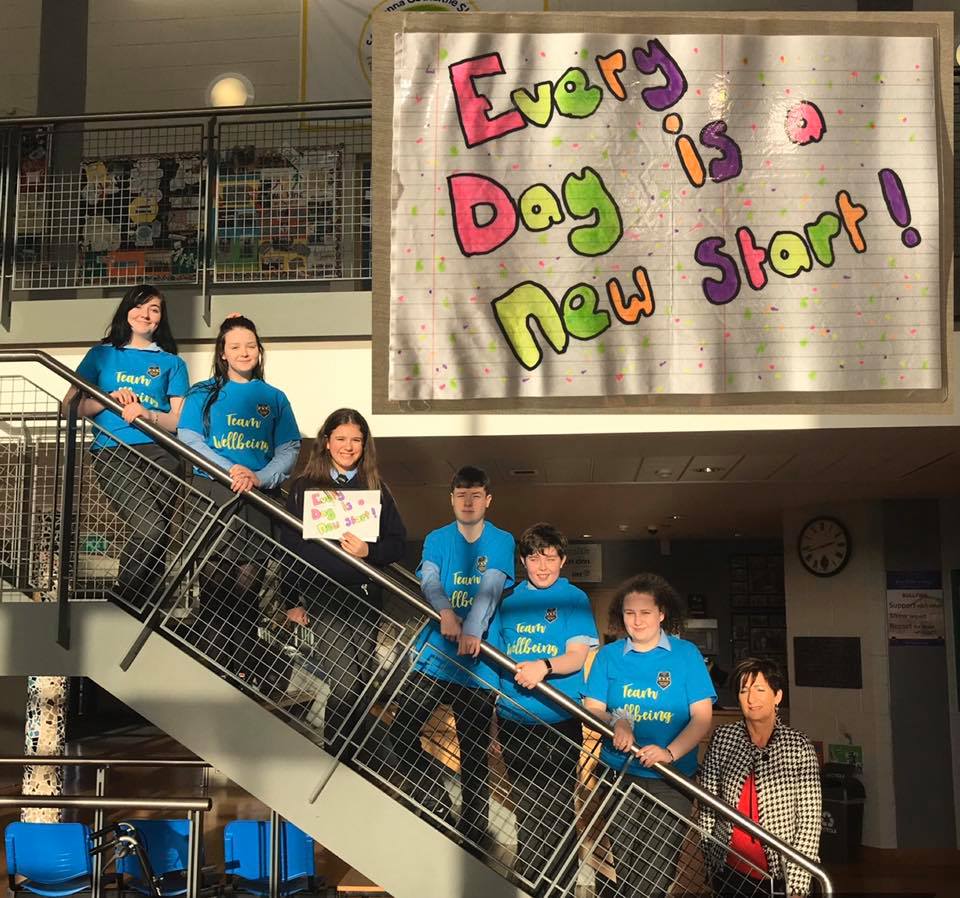 Hi and Welcome to our Well being School Page!
Our aim is to make the school a happy healthy place for all.  The school has a well being committee for both students and staff that works to promote a positive environment.
Our team is made up of the students: Amylee Henderson, Tony Logue, Mika Browne, Aine Patterson, Charlie Ward, Danielle Flaherty.
The student committee are busy organizing lots of activities for students to participate in and promote awareness.