Safer Internet Day 2020
Safer internet day is an EU wide initiative to promote a safer internet for all users, especially young people. It is promoted in Ireland by Webwise and PDST Technology in Education, and will be celebrated in Ireland on Tuesday 11th February 2020.
Here at Finn Valley College our Webwise SID Ambassador, Mika Browne  recently took the opportunity to speak with 5th Class primary school pupils about Safer Internet Day and being extra vigilant while using social media and technology. Mika also surveyed the pupils to capture data on the use of mobile phones in primary school pupils.
Our ICT Team would like to encourage students and their families to complete our SID Challenge: This week we are asking everyone to put their phones/tablets away by 9 pm and to keep their phones out of their bedrooms at night.  Research is showing that more and more teenagers are using their phones during the night, this leads to sleep deprivation, increased anxiety and other mental health problems.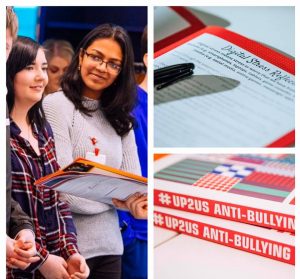 For more information and helpful advice check out the link below: