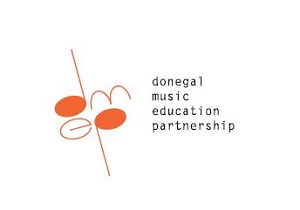 The Donegal Music Education Partnership (DMEP) aims to provide instrumental/vocal tuition in all genres of music (Classical, Traditional, Rock/Pop and Jazz), at reasonable rates, to children and young adults. In addition the service may provide instrument rental from its instrument bank to some students availing of tuition. All pupils of the DMEP are invited to join a relevant DMEP ensemble or choir to enhance their musical and social skills.
One of the key guiding principles of the DMEP is that music has the potential to make a vital contribution to all our lives. Learning to play an instrument or singing in a choir helps to build confidence, explore creative expression, learn discipline and acquire the skills for social interaction. Group and individual tuition is offered in a range of instruments with the timing of lessons being largely during after school hours and on Saturdays. This tuition is largely held in Donegal ETB's network of schools, colleges and centres throughout the county. Choral tuition is also available in localised areas with provision for transport to rehearsals. Tuition is provided by full and part-time instrumental/vocal tutors. Further activities of the service include, hosting workshops, seminars, master classes and performances, in partnership with the wider music community within the island of Ireland.
Find your own voice…..
Play your own tune……
Blow your own Trumpet, Clarinet, Trombone and many, many more…with the
Donegal Music Education Partnership    Click on for access to Website.
Download here :  Membership Form Performing Groups