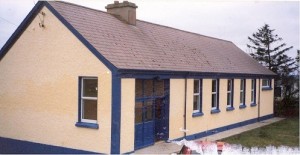 The Glengad Youthreach Centre operates as an outreach centre from the Buncrana Youthreach Centre. It began operations in September 1999 in a school building belonging to Co.Donegal VEC which was built in the 1960's.
Programmes Offered :
FETAC Level 2
FETAC Level 3
FETAC Level 4
Youthreach Promotional Video 2014.
There is also a range of other certified and non-certified courses available.